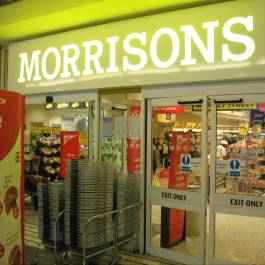 Morrisons shoppers will be rewarded with loyalty points for the next month if they bring their own containers for meat and fish, under changes announced by the supermarket to cut down on waste.
Customers will be given 100 loyalty card points when they bring containers to collect items at Morrisons' butcher and fishmonger counters until Sunday 22 July - and staff will be selling containers at these counters at reduced prices.
If you make separate purchases at the meat and fish counters, you could collect 100 points for each trip, so 200 in total.
Customers who are signed up to the Morrisons More loyalty scheme get a £5 voucher to spend in store when they have collected 5,000 points, so 100 points are equivalent to 10p. You can sign up for a Morrisons More card in store or online.
Paper bags for fruit and vegetables have also made a come back at the supermarket in a bid to cut plastic waste. Brown paper bags for greengrocer areas have already been introduced at some stores and will be rolled out to the rest by the end of the summer.
Boost your supermarket loyalty points with our Loyalty Points Boosting guide.
What does Morrisons say?
Drew Kirk, fruit and veg director at Morrisons said: "We've listened to customers concerns about using plastic bags for fruit and vegetables and that is why we are bringing back paper bags.
"There's more work to do, but this step will mean we prevent 150 million bags from being used in our stores every year."