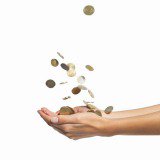 Nottingham Building Society is to launch a new cash Lifetime ISA, MoneySavingExpert can reveal - making it only the second provider to offer this type of savings account, which gives a 25% bonus for buying your first home or retirement.
Lifetime ISAs (LISAs) were launched to great fanfare in 2017 but so far just one provider - Skipton Building Society - has offered a cash LISA. The only other LISAs currently available are stocks and shares LISAs which come with added risk – the likes of AJ Bell, Hargreaves Lansdown and Nutmeg offer these.
So far Nottingham Building Society is staying tight-lipped about its new cash LISA, and won't say what interest rate it'll offer. But the building society has confirmed it plans to launch the ISA in the next few months, and you'll initially have to open it in one of its 67 branches, which are spread across 11 counties including Cambridgeshire, Nottinghamshire and Yorkshire.
See our Lifetime ISAs guide for full info on how they work and who they're best for.
What's a Lifetime ISA?
Here are the key Lifetime ISA need-to knows:
A LISA can be opened by anyone aged 18-39
You can save up to £4,000 a year
You get a 25% state bonus paid on top (up to a maximum of £33,000)
You'll pay a penalty if you withdraw the cash for anything other than your first home or before you turn 60.
For first-time buyers a cash LISA can be used towards the purchase of a property worth up to £450,000.
If you're using it to save for retirement, you can save in it until the day before your 50th birthday, and withdraw the cash and bonus when you turn 60.
For more details, see our full Lifetime ISA guide.
What do we know about Nottingham Building Society's new LISA?
So far details are scant. But Nottingham Building Society has told us it's due to launch the cash ISA this summer, and it's likely you'll initially have to open it in branch - though it's possible it could allow online applications in the future.
It's not yet clear what interest the account will pay on top of the 25% state bonus, or whether you'll be able to transfer existing ISAs into it. More details are expected in the coming weeks.
Jenna McKenzie-Day, senior product manager for savings said: "We're really pleased to be offering the Lifetime ISA to savers in our heartland during the first stage of the rollout.
"Our online launch will come later in the year when we look forward to bringing our unique proposition and high service standards to consumers up and down the country."