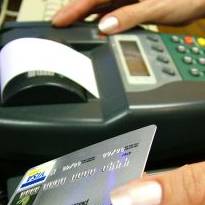 The competition watchdog is set to investigate Experian's purchase of fellow credit reference service Clearscore, due to fears it may reduce competition for those who want to check their credit score.
The Competition and Markets Authority (CMA) says it is concerned that as Experian and Clearscore are each other's main competitor, a merged company would be less likely to find innovative ways to help people better understand their finances, potentially leading to people paying more for credit cards and loans.
It has told Experian and Clearscore that they each have until 27 July to offer solutions to resolve its concerns, otherwise the merger will be referred for an in-depth full investigation.
What do Experian and Clearscore say?
A spokesperson for Experian said: "We have noted the comments from the CMA and are reviewing them in detail. We continue to believe the proposed acquisition is a good move for innovation, competition and consumer choice in the UK.
"As such, we will continue to work constructively with the CMA to make the case as to why the transaction should be approved."
We've contacted Clearscore for comment and will update this story when we hear back.