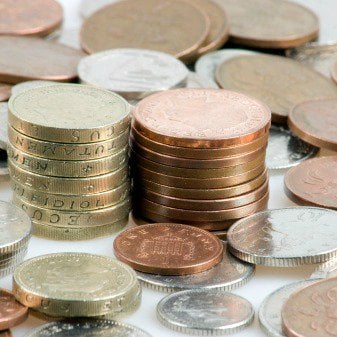 Two savings accounts have boosted their interest rates today to beat the previous market-leader, as the savings revival finally shows some signs of hotting up.
The Coventry Building Society Limited Access Saver replaces the Post Office Online Saver - which launched last month and offered a rate of 1.33% - as our top easy-access account, paying 1.35% AER variable. It can be opened with just £1, but to earn the top rate you can't make more than three withdrawals a year.
Bank of Cyprus has also increased its rate to 1.34% AER variable. Both the Coventry and Bank of Cyprus rates include an introductory bonus for the first 12 months, of 0.35% and 0.49% respectively, meaning the rates will drop after then - so make sure switch to a higher paying account after this.
For more on these accounts and how they differ from one another, see our easy-access savings guide.
You can earn more by locking away cash or opening a bank account
While the Coventry account offers the best easy-access deal, it's possible to earn boosted rates if you're happy to lock away your cash in a fixed savings account instead.
Currently, the top one-year fix is from Atom Bank at 2.05% AER, followed by OakNorth at 1.96%. For more details, see our fixed savings best-buys.
Alternatively, if you're happy to open a current account, it's possible to earn up to 5% on your savings.
Those accepted for the Nationwide FlexDirect account can earn 5% for a year on up to £2,500, while its linked regular also pays 5% and you can drip-feed in up to £250 per month.
Alternatively, Tesco Bank pays 3% guaranteed until April 2019 on up to £3,000 via its current account, and you can open two of them. For more on these accounts and others, see Current Account savings.