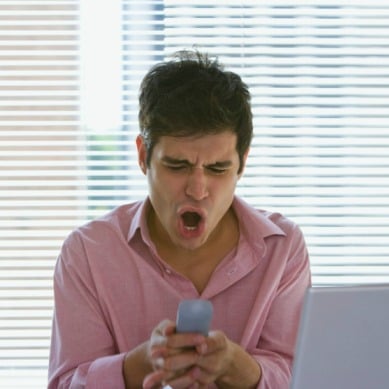 Sainsbury's Bank customers are reporting wait times of several hours to get through to its call centre - as a delay to customers' credit card statements being sent out has led to its customer service team being inundated with callers.
The bank has had production issues this month, meaning some customers haven't received their July credit card statements by the date they usually would have.
And this, coupled with the fact that it has recently changed the appearance of its statements, has led to its call centre being busier than usual - with some customers reporting waits of over three hours to speak to someone.
If you're a Sainsbury's Bank credit card customer and you haven't been sent your statement yet, you won't be charged any fees if you're late with your credit card payments - and you can still view your statement online.
See our Credit Cards page, for our top picks.
'Day four of trying to get through to Sainsbury's Bank'
Some Sainsbury's Bank customers have been hitting out at the company on social media:
What does Sainsbury's Bank say?
Sainsbury's Bank says not all of its customers are affected, but those who haven't had their statements will be sent them in the next few days.
If you're affected by the issue, you WON'T be charged late payment fees or have your credit file marked. Make sure you check your future statements and if you've got any concerns you can contact Sainsbury's Bank.
A Sainsbury's Bank spokesperson said: "Our credit card contact centre has been busier than usual recently and some customers have had to wait longer than we would like, we're sorry about this.
"We've put a number of steps in place to help improve the customer experience."