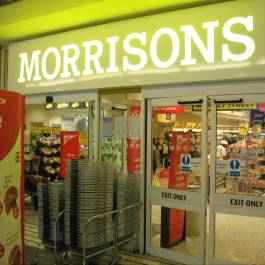 Morrisons is selling wonky flowers at cut-down prices - after the recent heatwave stopped some varieties from developing properly.
The wonky bouquets might have shorter or crooked stems or smaller flower heads and cost £3 rather than the regular £5.
The first bouquet Morrisons has launched is made up of British sunflowers and sea lavender.
The offer comes at the same time as budget supermarket Lidl launches its 'Too Good to Waste' boxes, which contain about 5kg of fruit and veg for just £1.50.
The boxes will include fruit and veg items that are no longer considered at their perfect best, but are still good to eat.
Are you always throwing out food that's gone off? See 12 ways to STOP wasting food and drink.