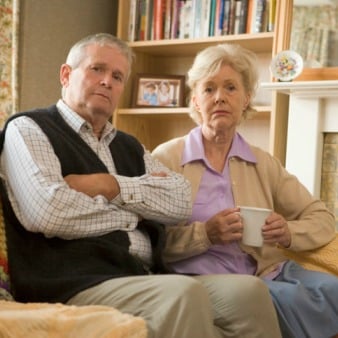 Two regulators have warned that pension scam victims lost £91,000 each on average in 2017, leaving them struggling to make ends meet during retirement.
The Financial Conduct Authority (FCA) and the Pensions Regulator have teamed up to launch the ScamSmart advertising campaign, which is aimed at pension holders aged between 45 and 65 as they are most at risk of losing their cash.
A new poll commissioned by the regulators reveals that a shocking 32% of pension holders in this age group would not know how to check whether they are speaking with a legitimate pensions adviser or provider.
It's understood that only a minority of pension scams are ever reported, and the regulators are urging anyone who believes they may have been targeted to come forward.
See our 30+ Ways to Stop Scams to ensure you know how to protect yourself.
One of the most common tactics is to offer a 'free pension review'
The regulators have found one of the most common tactics used by scammers is to offer a 'free pension review'. Their research found that one in eight 45 to 65-year-olds would trust an offer of a 'free pension review' from someone claiming to be a pension adviser.
Cold calling is currently by far the most common method used to initiate pension fraud. Other scam tactics include contacting you out of the blue by email or post, offering unregulated overseas investment opportunities, claiming to unlock an unlimited amount of money from your pre-existing pension pot and putting you under pressure to make a decision straight away.
If a caller contacting you starts behaving in this way, then this should be a red flag that they may be trying to scam you.
How do I protect myself from pension scams?
According to the FCA and the Pensions Regulator, there are a number of things you can do to reduce the chance of being scammed:
Say no to unexpected pension offers – whether made online, on social media or over the phone.
Check who you're dealing with before changing your pension arrangements – check the FCA Register or call the FCA on 0800 111 6768 to see if the firm you are dealing with is authorised by the FCA.
Don't be rushed or pressured into making any decision about your pension.
Consider getting impartial information and advice.
If you think you've been a victim of a pension scam, report it. Visit ScamSmart to find out more.