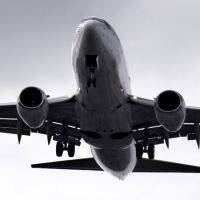 Some travel insurers hiked premiums by up to 2000% for those who have severe mental health problems, the Money and Mental Health Policy Institute has revealed.
The institute, which was founded by MoneySavingExpert.com's Martin Lewis, found 45% of people with mental health problems never disclose them to their travel insurer, and one in three travelled without insurance because it was either too expensive or their illness was excluded from the cover.
It is calling on the Financial Conduct Authority (FCA) to formally review whether travel insurance pricing for this group of people complies with the Equality Act 2010.
See our Travel Insurance For Those With Pre-Existing Conditions guide for help.
What did the institute find?
The Money and Mental Health Policy Institute (MMHPI) carried out an online survey of 2,078 adults across the UK between 11 and 13 May this year, 649 (31%) said that they had experienced a mental health problem. Of those that had tried to buy travel insurance in the past five years, it found:
45% of people with mental health problems never disclose their illness to their travel insurer, compared with around one in 20 (6%) with physical health problems.
One in three people with mental health problems have travelled with no insurance to cover their mental health, either because they didn't take out insurance because it was too expensive (13%) or because their mental health was excluded from the cover they could get (21%).
A mystery shopping exercise found some insurers hiked prices by 400% for people who disclosed mental health problems that have been stable and effectively managed for a very long time.
For more severe mental health problems, some premiums shot up by between 500% and 2000%, but most insurers either declined to offer cover at all or only offered cover that excluded mental health.
See our free Mental Health & Debt guide for how to handle debts when unwell, work with banks, free debt counselling, specific tips for bipolar disorder or depression sufferers, whether to declare a condition and more.
'Half of us will experience a mental health problem at some point'
As well as the FCA review, the institute is calling for insurers to alert customers with mental health problems to all relevant exclusions, and for them to improve their disclosure processes, so that people with mental health problems aren't required to repeatedly disclose to call centre staff who have little specialist training.
MMHPI director Helen Undy said: "Extremely high premiums and limited access to appropriate cover leave many people who have mental health problems struggling to get suitable travel insurance. We are pleased that the regulator has plans to improve signposting to specialist insurers, but this only addresses part of the problem.
"When an historic episode of depression leaves you unable to afford travel insurance, or you're charged more for cover that states it won't pay out for anything related to your mental health, it's no wonder it feels unfair.
"Half of us will experience a mental health problem at some point in our lives, which could have a long-term impact on our access to insurance. If the mainstream travel insurance market doesn't work for half of customers, then it's really not working at all.
"The way insurance companies calculate risk, and set their prices, is determined behind closed doors. Only the regulator has the data needed to check if it's truly fair. Given the high prices that many people with mental health problems face, and the harm they experience as a result, it's time the regulator took a closer look."
What does the FCA say?
A spokesperson said: "We are aware of the challenges people find when trying to access specialist travel insurance at a reasonable cost. This is why we have looked closely at this area to see what could make it easier for people to find the right policy.
"During our research we found there is a significant market of specialist travel insurance providers who may be more cost effective, but these can be difficult for people to find.
"We are working with insurance firms and charities to help provide better information which can act as signposts so that people can get access to polices more suitable for their specific needs and at more a competitive rate. This will help to make sure that the market works better for people with pre-existing medical conditions."