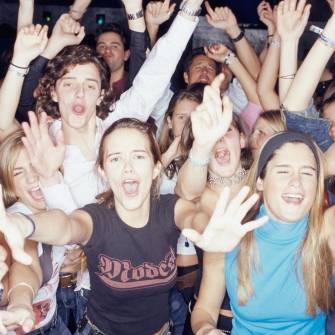 Ticketmaster is to close its resale sites Get Me In and Seatwave in a move to combat ticket touts.
From today, the ticketing company will no longer allow tickets to new events to be sold on secondary ticket platforms, and will launch a new 'fan-to-fan exchange' on Ticketmaster in October.
The exchange will mean customers who bought their tickets via Ticketmaster are able to sell them for the same, or a lower price than originally bought for, plus booking and admin fees.
This follows a number of organisations raising concerns over some secondary ticket websites, including the Advertising Standards Authority and Competition and Markets Authority. See our Competition watchdog to take action against ticket resale websites MSE News story for more information.
See our Cheap Tickets guide for what to watch out for when buying cheap theatre, sport and gig tickets.
How will the new site work?
The exchange will be available both online and via the Ticketmaster app from October.
Customers who are unable to attend the event they have tickets for will be able to log in to their Ticketmaster account, and re-sell any tickets they have purchased through the site.
At this point, they will be told the maximum amount they can sell their tickets for. This will be no more than the cost of the ticket, plus a 15% booking fee, but buyers will then also be charged a further booking fee.
For example, a ticket that originally cost £50 could be re-sold for £57.50 (the face value plus the admin fee the original sale generated). On top of this the buyer would pay a 15% booking fee of £8.62, so in total the resale ticket could cost a maximum of £66.12.
What does Ticketmaster say?
Ticketmaster UK managing director Andrew Parsons said: "We know that fans are tired of seeing tickets being snapped up just to find them being resold for a profit on secondary websites, so we have taken action.
"Closing down our secondary sites and creating a ticket exchange on Ticketmaster has always been our long-term plan. We're excited to launch our redesigned website which will make buying and selling tickets fast and simple, with all tickets in the same place."