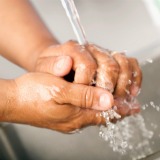 United Utilities has called off its planned hosepipe ban, which was due to affect millions of customers in the north west of England this weekend.
The company was due to bring in restrictions on Sunday 5 August but it has today said that cooler temperatures, recent rainfall and water-saving efforts by customers means it does not need to introduce a ban at the moment.
But the firm warned it was still possible that restrictions could be introduced later this summer if more rain does not arrive in the coming weeks.
Manx Utilities - which covers the Isle of Man - put a hosepipe ban in place on Monday, but says it will begin officially enforcing it from tomorrow. See Manx Utilities for the rules it is imposing during the ban.
See our MSE Is there a hosepipe ban and can I still water my garden? Here are the rules News story for more information.
What does United Utilities say?
Dr Martin Padley, water services director at United Utilities, said: "Given the improved position, helped by recent rainfall, we do not want to inconvenience customers unnecessarily at this time.
"However, the long-range forecast from the Met Office is one of relatively dry weather into the autumn, so future restrictions are still a possibility if more rain doesn't arrive."