EE and Virgin Media fined for overcharging customers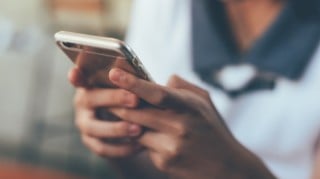 EE and Virgin Media have been fined a total of £13.3 million for overcharging almost 500,000 mobile and broadband customers who wanted to leave their contracts early.
An investigation by Ofcom found that around 400,000 EE customers ended up overpaying up to £4.3 million, while almost 82,000 Virgin Media customers were overcharged just under £2.8 million.
The regulator says both companies failed to make clear the charges customers would have to pay if they ended their contract early, and says both companies' actions dissuaded customers from switching providers.
Under Ofcom rules, firms can charge customers who decide to leave before the end of their contract, but these charges must be made clear to customers and must not make it too costly to switch to another provider.
Both firms have agreed to make changes to their terms and conditions, but Virgin Media says it is appealing Ofcom's "unreasonable decision and excessive fine."
What happened with EE?
Ofcom's investigation found that, over a six-year period between January 2012 and June 2018, terms in EE's 'discount contracts' did not clearly set out the charges its mobile customers would have to pay if they ended their contracts early. Ofcom found:
15 million contracts for EE's mobile, landline and broadband customers required them to pay excessive early exit charges.


400,000 of these customers decided to leave their contracts early during the period.


Up to £4.3 million was overpaid by those who left early.
In addition to the £6.3 million fine, EE has also agreed to change its terms and significantly reduce its charges.

EE has so far refunded just over £2.7 million to the affected customers it has been able to identify.
What happened with Virgin Media?
Ofcom found that between September 2016 and August 2017, Virgin Media charged early exit fees that were higher than customers had agreed to when signing up to their contracts. Ofcom found:
82,000 customers who left their contracts early were overcharged by £2.8 million – equating to an average of £34 per person.


6,800 of these customers were overcharged by more than £100.

Ofcom also found that the telecoms giant failed to publish clear and up-to-date information on its website to help customers understand its early exit charges. As a result of the investigation, Virgin Media has agreed to make a number of changes to the way it operates:
It will significantly reduce the level of its early exit charges by an average of 30%, and up to 50% in some cases. It now also applies an additional reduction to the early exit fee paid by customers who end their contract after moving house.


It will make it clearer to customers that its network does not cover the entire UK and that, if a customer moves to an area outside of its network, they may be liable to pay an early exit charge.


It will also promote 30-day rolling contracts as an alternative for customers who know they may need to move house in the near future.


Customers who move house and stay with Virgin Media will no longer have to sign up to a new minimum-term contract to avoid paying early exit charges. Instead, they can now continue their existing contract at their new address.
Overall, Ofcom fined Virgin Media just over £7 million.
Virgin Media has reimbursed or made donations to charity in respect of 99.8% of affected customers and says it is continuing to try and trace the remaining customers in order to refund them.
If it's unable to trace these customers, it will donate the remaining refunds to charity.
I may have been affected – what should I do?
Both companies are trying to contact customers who were overcharged.
If you think that you've been affected and haven't been contacted, it may be worth trying to get in touch with the company – particularly if you have moved recently.
It may also be worth collecting any relevant evidence, such as any old contracts, bills or bank statements, to see how much you paid for exit fees. Here's how to get in touch:
EE. If you've now left EE, you can contact it on 0800 956 6000. If you are an EE customer, there are various other ways you can get in touch.


Virgin Media. You can contact Virgin Media on 0345 454 1111, or via its online form.
What does Ofcom say?
Ofcom's director of investigations and enforcement Gaucho Rasmussen said: "EE and Virgin Media broke our rules by overcharging people who ended their contracts early.
"Those people were left out of pocket, and the charges amounted to millions of pounds.
"That is unacceptable. These fines send a clear message to all phone and broadband firms that they must play by the rules, in the interests of their customers."
What do EE and Virgin Media say?
An EE spokesperson said: "We accept Ofcom's findings and recognise that we have made a mistake. We apologise to customers with discounted tariffs who paid more than they should have when cancelling their contracts early.
"We've already refunded customers and changed the way we calculate early termination charges, and we will continue to focus on ensuring our policies are clear and fair for all customers."
Virgin Media chief executive Tom Mockridge said: "We profoundly disagree with Ofcom's ruling. This decision and fine is not justified, proportionate or reasonable. A small percentage of customers were charged an incorrect amount when they ended one or more of their services early and for that we are very sorry.
"As soon as we became aware of the mistake we apologised and took swift action to put it right by paying refunds, with interest, to everyone affected. We wholeheartedly reject the claim by Ofcom that our ETC levels dissuaded customers from switching.
"This unreasonable decision and excessive fine does not reflect the swift actions we took, the strong evidence we have presented, or our consistent, open and transparent cooperation with the regulator. We will be appealing Ofcom's decision."
For all the latest deals, guides and loopholes simply sign up today – it's spam-free!
Join the MSE Forum discussion