Private parking appeals up 7% – but fewer are successful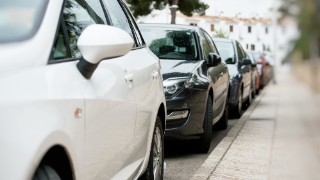 More motorists are contesting private parking tickets, but the number of those who are successful has dropped by more than 10% according to figures published by the UK's largest private parking appeals service.
POPLA (Parking on Private Land Appeals) says it received 67,122 appeals between October 2017 and September this year, up 6.8% from 62,844 in the previous 12 months.
But just 27,009 (41%) of the 65,644 appeals POPLA completed in the past year resulted in the parking ticket being cancelled, compared to 30,191 (52%) in the previous year.
It is one of two appeals bodies for private parking tickets. POPLA handles appeals regarding private parking firms which are members of the British Parking Association (BPA), while the Independent Appeals Service handles appeals for firms which are members of the International Parking Community.
POPLA's latest statistics come in contrast to those released by the Traffic Penalty Tribunal (TPT) – which deals with council parking tickets – last month. The TPT's report showed that the number of motorists who fight their council parking ticket all the way to the independent appeals body dropped by 7.7% over the last year – but 56% were successful.
See Fight Unfair Private Parking Tickets to find out your rights.
What should I do if I get a private parking ticket?
If you get an unfair ticket in a private car park, DON'T automatically pay it. These supposed 'fines' handed out are merely invoices, often unenforceable.
There are three very different routes to fight unfair tickets, and the best route for you is likely to depend on whether the company that issued the ticket is part of a trade body and how militant you want to be.
See How to fight private parking tickets for full info.
Which firms faced the most appeals?
The statistics released by POPLA show the following:
| | | |
| --- | --- | --- |
| Number of appeals | 2016/17 | 2017/18 |
| Number of appeals uncontested by firms | 21,377 | 15,562 |
| Number of appeals allowed by POPLA | 8,814 | 11,447 |
| Number of appeals rejected by POPLA | 27,512 | 38,635 |
The statistics show that the reason fewer appeals have been successful isn't only because POPLA is rejecting more appeals, but also that firms are letting appeals go uncontested in fewer instances.
The most appeals by far – 20,853 – were filed against Parking Eye Ltd. 2,839 of these appeals were allowed and 5,087 were uncontested. The rest were refused.
After this, the next most appealed against firms were Civil Enforcement and UK Parking Control Ltd with 4,883 and 3,665 appeals submitted against them respectively. 654 of the appeals against Civil Enforcement were successful and 1,068 weren't contested. 583 appeals against UK Parking Control Ltd were accepted and 849 weren't contested.
One firm, Indigo Solutions, faced 22 appeals and didn't contest a single one.
We've contacted each of the firms to ask them for comment.
A ParkingEye spokesperson said: "ParkingEye operates in over 3,500 car parks across the country, and continues to grow as we strengthen our position as the UK's leading car park management company. Millions of motorists use and benefit from our parking management solutions every day.
"As a member of the British Parking Association (BPA), we follow its strict code of practice in all car parks we manage on behalf of our clients. Once a parking charge is issued, every motorist has the opportunity to lodge a formal appeal with us using our BPA audited appeals process."
What were common reasons for appeals?
POPLA says that some common reasons for an appeal included:
Keying errors when entering a registration number. It said that it considers appeals based on facts and rules, so usually, unless a car park operator backs down, it can't cancel tickets in this scenario.


Confusion over car park rules. Again, POPLA says it follows facts and rules, although it will also advise car park operators to change their signage if customers repeatedly appeal in similar situations.


Confusion over grace periods. POPLA has reminded customers and operators that the BPA's operators allow 10 minutes after their period of parking expired.
The appeals body says it also saw more challenges based on mitigating circumstances, such as when a driver's car wouldn't start, or they were caught up in a police incident, and therefore overstayed the length of their ticket.
It said private parking firms do still ticket motorists in these circumstances, but that often, when it explained the circumstances to the operators of the car parks following an appeal, they reversed their decisions. It said of 799 appeals it referred back to the operator, 384 – or nearly half – were reversed.
What does POPLA say?
POPLA lead adjudicator John Gallagher said: "More motorists realise that ignoring a parking ticket won't make it go away – and that appealing against incorrect or unfair parking charges is a suitable course of action.
"In addition to this greater awareness amongst motorists, we have also seen an increase in both the number of privately managed car parks and the use of automatic number plate recognition technology. We think these factors have also contributed to the increase in the number of appeals.
"If a motorist feels they have a strong case, we would encourage them to appeal to us. We would also recommend that they provide as much information and evidence as possible to help their case."
For all the latest deals, guides and loopholes simply sign up today – it's spam-free!
Join the MSE Forum discussion