NHS launches instant digital prescription season tickets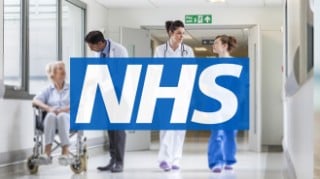 Patients in England can now receive an instant digital certificate when they apply online for a prescription season ticket – meaning they will no longer have to fork out £8.80 for each prescription item and then reclaim their cash.
Following a successful pilot, the digital prescription prepayment certificate (PPC) is now available online. It covers all of a patient's prescriptions for a three or 12-month period and costs £29.10 or £104 respectively.
Before this, patients had to pay for prescriptions, and then reclaim the costs, while they waited up to seven working days for their certificate to arrive through the post. Some claimed that the process was difficult and that they were unable to get cash back, having fallen foul of the rules.
From April, the paper application process for the PPC will be phased out, but you'll still be able to apply in pharmacies and over the phone.
As a rule of thumb, if you pay for at least 12 prescriptions in a year – or four in a three-month period – you can likely save with a prepay certificate.
See our Cheap & Free Prescriptions guide for 20+ ways to save.
How much can I save with a PPC?
Prescription items in England currently cost £8.80, so if you buy four in a three-month period, a three-month prepay certificate, costing £29.10, can save you £6.10.
Get 12 over the course of a year and a 12-month prepay certificate, costing £104, works out cheaper. You can save £1.60 – and if you need more, you'll save more.
The NHS issues about two million of these certificates every year.
In Scotland, Wales and Northern Ireland, prescriptions are free.
Check if you need a PPC
Before you get a prepay certificate, always check if you qualify for an exemption and can avoid paying for a prescription entirely. You can get free prescriptions if you're under 16 or over 60, are in full-time education and aged 16-18, you're pregnant or have had a baby in the past 12 months, you're an NHS inpatient, you or your partner receives income support and for a number of other reasons – see a list of exemptions.
Consider too that if you're prescribed common medication such as painkillers or dermatology creams that are also available over the counter, often it's cheaper to buy them that way than spend £8.80 on a prescription.
How will the digital certificate work?
If you do need to pay for prescriptions, you can get a PPC instantly on the website of the NHS Business Services Authority (NHSBSA). You need your name, date of birth, address and ideally your NHS number.
You can pay via credit or debit card, or in 10 monthly instalments for the annual season ticket. Once you've paid, the certificate is emailed to you, and you can show it at pharmacies on your phone or tablet, or print it.

You can purchase a PPC and use it at a pharmacy straightaway.
Before the digital version, you had to pay upfront for your prescription and then claim a refund, but only if you were given an NHS FP57 refund receipt when you paid. If you didn't get one, you couldn't then go back and get one later.
You can still backdate your digital certificate by up to a month online, though to claim for prescriptions you've already bought you'll need an FP57 receipt from the pharmacist – see the NHS website for more info.
How else can you get a PPC?
As well as online, you can currently get a PPC:
By phone – call 0300 330 1341 and pay by debit or credit card or set up a monthly direct debit.


By post – pick up an FP95 application form from any GP surgery or pharmacy, or download and print the form, then send the completed form with your cheque or postal order to the address shown on the form. This method of application will soon be phased out.


At a registered pharmacy – They'll be able to do the application online for you, and some will still be doing paper applications at the moment.
What does the NHSBSA say?
Brendan Brown, director of citizen services at NHSBSA, said: "We have listened to patients who need more than one prescription item per month. They told us they want to be able to quickly purchase a PPC and be notified straightaway that they are exempt from prescription charges.
"By launching a new online PPC service and phasing out paper application forms we are saving time and effort for customers as well as reducing our environmental impact by issuing digital exemption certificates."
For all the latest deals, guides and loopholes simply sign up today – it's spam-free!
Join the MSE Forum discussion