First Direct customers left waiting for bank switch gadgets to get cash instead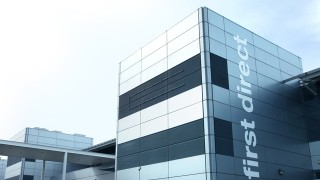 First Direct has said some new customers who joined last year expecting to get a switch incentive gift will be sent cash instead, after complaints from those left waiting for their promised perk to arrive.
First Direct has long been one of our top picks for bank switching perks, and between April and December last year it ran an offer which let new customers choose between several gift incentives, such as a £150 Expedia voucher, Bose headphones, a fitness tracker and an Amazon Echo Spot.
Customers were initially told they'd receive their gifts within 30 days of choosing one, but some customers who switched before the deal ended on 21 December have said they still haven't received their promised gift. We've seen more than 25 complaints from customers on social media over the last month.
First Direct won't confirm how many customers have been affected, how long the issues went on for or which gifts were affected. But we've seen complaints from customers waiting for headphones, Amazon Echo Spots and speakers.
The bank says the delays have been caused by stock issues with its gift partner, and affected customers are now being offered cash "appropriate to the value" of the gift they'd selected. We've asked First Direct how it's calculating customers' cash alternatives, and will update this story when we hear back.
See our Best Bank Accounts guide for how to switch and bag up to £175 for free if you're unhappy with your bank.
'It's disappointing after three months of waiting'
First Direct customers have taken to social media to report the issues, with some still waiting to hear about their original gifts. Here are a few complaints we've seen:
I'm still waiting for my gift – what should I do?
First Direct is contacting customers who haven't received their switcher gifts via letter or email to offer a cash alternative.
It says all affected customers will have heard from the bank "within the next week", and the cash will be paid within seven days of the customer being contacted.
First Direct says customers are being contacted and will be paid automatically, so you shouldn't need to do anything to claim your cash – but if you haven't heard anything within a week, you can contact First Direct on 03456 100 100, by post or by sending a message within your online banking.
If you're unhappy with its offer, you should call it as soon as possible to discuss it.
What does First Direct say?
A First Direct spokesperson said: "We're sorry that we are unable to provide any further gifts to customers who switched to us during our recent offer. Instead, we're now providing a cash alternative to impacted customers, appropriate to the value of the gifts available to them when they applied for their new current account.
"We are currently contacting these customers and will have completed this within the next week. We will be apologising for not providing the first impression they would have expected.
"The communication will also confirm the cash alternative amount we will be giving, which will be credited to customers' accounts within seven days of us contacting them."
What to read next...
For more banking tips, see:
For all the latest deals, guides and loopholes simply sign up today – it's spam-free!
Join the MSE Forum discussion