Monzo pips First Direct to top our customer service poll – check how well your bank did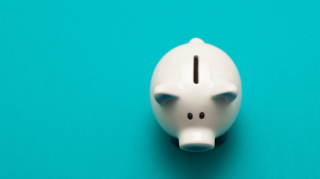 Challenger bank Monzo has taken the crown in our banking customer service poll, with more than nine out of 10 giving it top marks, knocking First Direct off its perch for the first time ever.
More than 5,000 current account customers responded to our latest survey, with 93% of those who graded Monzo saying its service was 'great'. The app-only bank – which didn't rank in our previous poll in August due to receiving too few votes – has been offering a current account for almost two years.

Its victory means it's the first time First Direct has missed out on top spot since we started our biannual poll in 2010. Yet despite First Direct taking the runner-up spot, its score actually improved in the last six months, with 90% rating it 'great' in our latest poll, compared with 89% in August.
Monzo's digital rival Starling took third place, with Nationwide in fourth. After a raft of IT blunders during 2018, TSB took the wooden spoon for the second successive poll, with 33% of customers voting it 'poor' and 32% rating it as 'OK'.
Metro Bank, which topped the Competition and Markets Authority's bank service league table last month, didn't get enough votes to be ranked in our poll, though a decent 75% of its customers rated it 'great'. In the competition watchdog's poll, First Direct took second place while Monzo wasn't included.

If you're unhappy with your bank's service, you can switch. See our Best Bank Accounts guide for full information, including how to get up to £175 for switching.

The results in full

We survey MoneySavingExpert.com users twice a year to see how they rate their main bank's customer service. We've collated the results of all the banks that got 100 votes or more (to see the full results, including scores for M&S Bank, RBS and Tesco Bank, check our March poll).
We've linked directly to banks that offer a switching bonus or are one of our best buys for other perks.
| | | | |
| --- | --- | --- | --- |
| Rank + provider | Key perks on main account (i) | 'Great' | 'Poor' |
| 1. Monzo | Fee-free overseas spending & withdrawals (free withdrawals capped at £200/mth). Warning: You can only pay cash in via PayPoint (£1 fee per deposit). | 93% | 5% |
| 2. First Direct* | £100 to switch if you pay in £1k in 3mths + 0% overdraft + 5% regular saver. (Pay in £1k/mth to avoid £10/mth fee.) | 90% | 4% |
| 3. Starling* | Fee-free overseas spending & withdrawals. | 87% | 6% |
| 4. Nationwide* | 5% interest on up to £2.5k for 1yr if you pay in £1k/mth + 5% reg saver + £100 to switch if referred by a friend. | 80% | 4% |
| 5. Co-op & Smile | - | 71% | 9% |
| 6. Santander* | 1-3% cashback on bills paid by direct debit (£1/mth fee) if you pay in £500+/mth & log in every 3mths. | 64% | 8% |
| 7. Halifax | £50 + £85 after 6mths for switching + £2/mth every month you pay in £750+, stay in credit & pay out 2+ direct debits. | 52% | 12% |
| 8. Yorkshire & Clydesdale | - | 55% | 17% |
| 9. Lloyds | - | 52% | 14% |
| 10. Barclays | - | 51% | 16% |
| 11. HSBC* | £175 (using our link) for switching + access to 5% reg saver. | 49% | 20% |
| 12. NatWest* | 2% cashback on bills paid by direct debit (£2/mth fee) if you pay in £1.5k/mth & register for online banking. | 43% | 22% |
| 13. TSB* | 5% interest on up to £1.5k if you pay in £500/mth. | 35% | 33% |
Martin Lewis: 'Finally a real challenge to First Direct's service'
Martin Lewis, founder of MoneySavingExpert.com, said: "First Direct has had the crown for too long, not because we want to see it get worse, but we want to see others get better and finally that's happened with two app-only banks providing a real challenge to First Direct's customer service.
"Having said that, when you compare the overall picture, those two app-only banks' primary perk is the fact they give you very cheap spending abroad – whereas switching to First Direct gives you £100 of free cash, a 0% overdraft of up to £250 and a linked 5% regular savings account.
"Overall these perks, for the vast majority of people, will be far more valuable, so First Direct probably still has the complete package. But if getting the absolute best service is all you care about, maybe you should consider going app-only."

For all the latest deals, guides and loopholes simply sign up today – it's spam-free!
MSE Forum
Join the MSE Forum discussion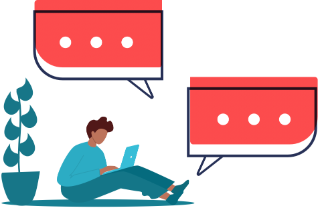 Have your say
This is an open discussion and the comments do not represent the views of MSE. We want everyone to enjoy using our site but spam, bullying and offensive comments will not be tolerated. Posts may be deleted and repeat offenders blocked at our discretion. Please contact fbteam@moneysavingexpert.com if you wish to report any comments.
Update: We are aware that some users may currently be having issues seeing the comments and we're working on it.