New website to make claiming for mis-sold Wonga loans simpler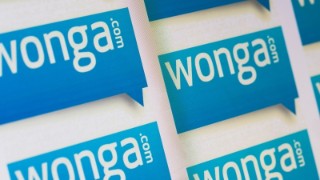 Update 24 Sept: The deadline to complain about a Wonga loan is 30 September, which is less than one week away. Grant Thornton has opened the Wonga-reclaiming portal which is the way for mis-sold Wonga customers to reclaim some money back, though sadly you'll only get a few pennies in the pound back at best. See our guide for Reclaiming payday loans for free for more help.
Wonga customers will be able to claim for being mis-sold payday loans later this month by using a dedicated website set up by the failed company's administrator, Grant Thornton. It should make it easier for people to make claims but it won't speed up the payment of any compensation, with payouts still months away.
No Wonga claims have been settled yet and Grant Thornton says it won't divide up the money among existing and new claimants until it finds out what value is left in Wonga, and how many more of its two million customers are going to make valid claims.

Already, it's warning that with 49,000 having already submitted mis-selling claims, people will get "significantly less" than they're due. However, the administrator says the new automatic assessment tool it will be using to sort through claims should mean at least there is some amount of redress for customers, which would not have been possible had it had to sift through them manually.
Wonga collapsed in August 2018 after it was hit by a surge of compensation claims, and in February this year Nicky Morgan MP, who chairs the Treasury Committee, wrote to Grant Thornton over her concerns Wonga was 'damaging people from beyond the grave'.
If you've been mis-sold a payday loan and don't want to wait until the Wonga website is launched, see our Payday loans refunds guide for full help and our free tool.
What counts as a mis-sold claim?
Many of the complaints stem from a Financial Conduct Authority regulation introduced in 2014, which brought in new affordability criteria.
Those given loans they were unable to afford or who weren't given clear and complete information on how much the loan would cost in total to repay can complain that their loans were mis-sold.
There are several other grounds which count as mis-selling, including if the lender failed to warn you the payday loan shouldn't be used for long-term borrowing or how the repayments would work. For a full list, see our Reclaim payday loans for free guide.
If you think you were mis-sold by Wonga, you can try to claim money back via the new Wonga reclaim website.
How will the new site work?
There is no set date for it going live this month, but Grant Thornton says it will contact all past and present Wonga customers when it does by email and will also run a national advertising campaign. Once the tool goes live, you won't be able to email or phone in a claim as you can currently.
To apply using the site, all you'll have to do is provide the contact details associated with your Wonga account when you applied for the loan. You don't need to give any information about your loans. If your details match up, you'll get a receipt to say your claim has been received and will be put forward for assessment.
How will claims be assessed?
All valid claims will be assessed automatically by the tool, which Grant Thornton says is "a fair and reasonable assessment process". It says the website will stay open for several months until "all customers are given sufficient time to submit their claim".
Grant Thornton will assess your claim based on:
The size of your loan in relation to your reported income.
How long you held the loan and how many loans you have had, to see if you repeatedly borrowed without a significant break.
Other indicators of affordability, eg, being in arrears or hardship.
Grant Thornton says it will follow the way the Financial Ombudsman Service (FOS) treats payday loans claims as closely as it can, while balancing its duty as administrator to return as much money to the creditors as possible. If you disagree with the outcome, your claim will only be put forward for a manual assessment if you can come up with new evidence about being mis-sold unaffordable finance.
What if I've already made a claim?
If you've already made a claim and have been told it's been received, you do not need to use this new site.
This includes some 24,000 claims made by 31 August 2018 when Grant Thornton took over as administrator. It also means the 7,000 or so claimants who had gone to the FOS, as these have been passed on.
When and how much will be paid out?
Even though some claimants had lodged their complaints before Wonga collapsed and others will use the new Grant Thornton website, the administrator told us "a distribution will be made to all valid claimants at the same time."
It's still too early to know exactly how much people will get, but in this situation don't expect to get much back, as there's a long list of people owed money when companies go into administration and customers are rarely anywhere near the top priority.
In cases where the lender hasn't gone bust, you would get the interest, fees and charges refunded, plus 8% interest on all of these (but not the loan) for every year the loan lasted.
Not a Wonga customer but think you've been mis-sold a payday loan?
For all the latest deals, guides and loopholes simply sign up today – it's spam-free!
Join the MSE Forum discussion