Probate fees hike delayed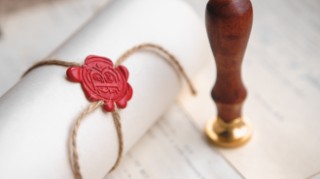 Many bereaved families will have more time to apply for probate at a lower cost, as the Government's planned fees hike has been delayed and the date for it to come into force has not yet been set.
In November, the Government announced that probate fees - paid when administering someone's estate after they die - would be paid as a sliding scale depending on the value of the estate, rather than a flat fee, in England and Wales from April.
The changes will abolish probate fees for estates worth less than £50,000, but will mean a fee increase for any estates worth more than this, with a rise of almost £6,000 for estates worth over £2 million.
However, the Ministry of Justice has told MoneySavingExpert that the new fee structure will NOT come into force from 1 April as planned, and will be delayed by at least three weeks. This is because the changes still need to be approved by Parliament - but no date has yet been set for this to happen.
The Government says it will bring the changes before the House of Commons as soon as Parliamentary scheduling allows it to. But in the meantime, some bereaved families could avoid higher fees by applying for probate now, before the new cost structure is approved.
See our Guide to Probate for more information.
What is probate?
When someone dies and leaves property, money and possessions – which is collectively known as their estate – the executor of the will needs to sort out who gets what.
If the deceased left a will and appointed an executor, that person will need to get what is known as a 'grant of probate'. However, if there is no will, the next of kin must apply for what is known as a 'grant of letters of administration'.
The executor or next of kin will then need to get a 'grant of representation', which proves their authority to administer the estate. The process of applying to the court for the grant and the document used to manage the estate is often generically referred to as 'probate' – and incurs probate fees.
Put simply, and in order, the executor's or next of kin's job and the process of dealing with probate involves:
Gathering any assets, eg, money left in bank accounts.
Paying any bills.
Distributing what's left according to the will.
When will the fees be changed?
The Government originally said it would aim to introduce the new fee structure in April - that is, next week.
But before the new fees can come into force, they need to be approved by Parliament.
The legislation has to be read out in the House of Commons, and if any MP objects, it could end up being voted on by the whole House.
In theory, the probate fees changes could then be voted down and wouldn't become law, but it's extremely rare for this to happen for this type of legislation. Assuming the legislation is approved, an order will be made and the new fees will come into force 21 days later.
What will I pay after the changes?
The new rules will only apply to estates in England and Wales, as Scotland and Northern Ireland have different probate fees.
Under the new structure, the fees will depend on the amount the estate is worth. You'll pay the same amount whether you use a solicitor or apply independently:
Estates worth less than £50,000 will pay nothing. There's no change for estates worth less than £5,000, but estates worth between £5,000 and £50,000 will save £215 compared to the current system.

In theory, those applying for probate for an estate of this size may be better off waiting until the new fee structure comes into force. However, you'll need to get the grant of probate before you can settle the estate and share out assets, so in practice many will want to apply sooner to speed up the process – especially as there's no confirmed date for when the new probate fees will come before Parliament for approval.


Estates worth more than £50,000 will see an increase in fees of between £35 and £5,785.

Understandably, applying for probate may be the last thing on many bereaved families' minds. According to Government data, it takes an average of two to three months following a death for individuals or solicitors to submit their probate application, and 20% take longer than six months.

But if you've been putting off applying for probate, and now feel able to, doing it now rather than waiting could avoid thousands extra in fees.

Here's a full breakdown of how much more you could pay after the rules change:


Estates worth from £50,000 up to £300,000 will pay £250, a rise of £35.
Estates worth from £300,000 up to £500,000 will pay £750, a rise of £535.
Estates worth from £500,000 up to £1 million will pay £2,500, a rise of £2,285.
Estates worth from £1 million up to £1.6 million will pay £4,000, a rise of £3,785.
Estates worth from £1.6 million up to £2 million will pay £5,000, a rise of £4,785.
Estates worth more than £2 million will pay £6,000, a rise of £5,785.
What does the Government say?
A Ministry of Justice spokesperson confirmed the delay, and said: "Our system will see thousands of bereaved families paying no probate fees at all – protecting an additional 25,000 estates each year.
"Fees are vital to the effective running of our courts and tribunals, ensuring access to justice and protecting vulnerable victims."
What to read next...
For more information, see:
For all the latest deals, guides and loopholes simply sign up today – it's spam-free!