1.5 million Premium Bond prizes unclaimed – check if you've won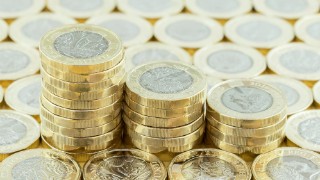 There are still more than 1.5 million unclaimed Premium Bond prizes, including five worth £100,000, according to new figures – check now to see if you've won some cash you didn't know about.
Since we first reported the scale of this back in September, the total value of unclaimed prizes has risen by more than £1.2 million to just over £61 million.
The increase doesn't mean that no prizes have been claimed in the past six months – an unclaimed prize is defined as one that hasn't been claimed within 18 months of being won, so more prizes now come under this definition.
For more on how Premium Bonds work – and whether they're worth it – see our Premium Bonds guide.
How many prizes are unclaimed?
As of March 2019, National Savings & Investments (NS&I) says there are a total of 1,579,333 unclaimed Premium Bond prizes, compared to 1,527,932 in September.
| | | |
| --- | --- | --- |
| Prize value | Number unclaimed | Value |
| £25 | 1,008,215 | £25,205,375 |
| £50 | 504,410 | £25,220,500 |
| £100 | 61,265 | £6,126,500 |
| £250 (1) | 14 | £3,500 |
| £500 | 4,047 | £2,023,500 |
| £1,000 | 1,287 | £1,287,000 |
| £5,000 | 52 | £260,000 |
| £10,000 | 26 | £260,000 |
| £25,000 | 6 | £150,000 |
| £50,000 | 6 | £300,000 |
| £100,000 | 5 | £500,000 |
| | 1,579,333 | £61,336,375 |
Full breakdown of unclaimed prizes by region
If you live in London or the south east of England, you could be owed one of more than 539,000 prizes, while in Scotland there are more than 89,000 unclaimed. See the map below for a full breakdown of unclaimed prizes by region, based on the last known home address of the bond holder: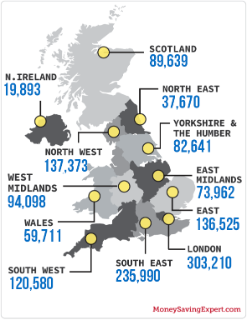 How do I check if I've an unclaimed prize?
An unclaimed prize is defined as one that hasn't been claimed within 18 months of being won – so there will be other prizes won more recently that are also waiting to be claimed.
There's no time limit to claims, so you can go back as far as you like.
If you think you might have an unclaimed prize, the best way to check depends on what info you have about your Premium Bond account – confusingly, you'll have been given both a Premium Bond holder's number AND an NS&I number:
If you know your Premium Bond holder's number. You can go to the NS&I website or download its prize checker app. Enter your holder's number and it'll tell you if you've any unclaimed prizes. NS&I has also just launched the option to check unclaimed prizes via Amazon's Alexa.


If you don't know your holder's number, but have your NS&I number. You can use that number – which you'll find on any letters from NS&I – as well as your surname and password to log in to NS&I online and find your holder's number on the 'account details' page. NS&I's prize checker app also accepts your NS&I number.


If you don't know your holder's number or account number. You can phone NS&I on 08085 007 007 or write to it and ask for a replacement bond record to be sent to you. You should give as much detail as you can, for example your full name, address details, when and where you bought your Premium Bonds and how much they're worth.

Alternatively, you can use NS&I's tracing service or the My Lost Account website, both of which can track down your Premium Bond details. They ask you to fill out info about yourself including your name, address, an estimate of how many Premium Bonds you hold and how long you've held them.
How to claim your prize if you've won
If you find you do have an unclaimed prize, you'll need to write to NS&I to tell it at: NS&I, Glasgow, G58 1SB. Give as much information as you can, including:
The holder's number.
Current name.
Any previous names.
Current address.
Any previous addresses where bonds may have been registered.
Your signature.

Prizes will then be sent to your home address as a warrant, which is like a cheque.
How to claim on behalf of someone who's died
The process is slightly different if the bond holder has passed away – you'd first need to inform NS&I of the death and then follow the steps above.
Any prize money will be paid to whoever inherits the bond holder's estate.
What are Premium Bonds?
Premium Bonds are effectively a savings account you can put money into, where instead of savers earning interest, tax-free prizes are awarded in a monthly prize draw – meaning there's no guarantee you'll get any return on your money.
Prizes range from £25 to £1 million. In March 2019, there were 3,252,781 prizes won, with a total value of £92,975,275.
To avoid missing out on prizes, NS&I lets you set up your account so your winnings can be paid automatically into your bank account, or re-invested.
It's worth bearing in mind that the nearest thing Premium Bonds has to an interest rate is its annual prize rate, which means 'on average' the annual return is 1.4% – but in reality, this is just a vague benchmark and there's no guarantee you'll win anything at all. See our Premium Bonds guide for full info.
For all the latest deals, guides and loopholes simply sign up today – it's spam-free!
MSE Forum
Join the MSE Forum discussion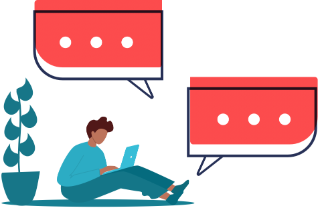 Have your say
This is an open discussion and the comments do not represent the views of MSE. We want everyone to enjoy using our site but spam, bullying and offensive comments will not be tolerated. Posts may be deleted and repeat offenders blocked at our discretion. Please contact fbteam@moneysavingexpert.com if you wish to report any comments.
Update: We are aware that some users may currently be having issues seeing the comments and we're working on it.