Monzo apologises for bank transfer problems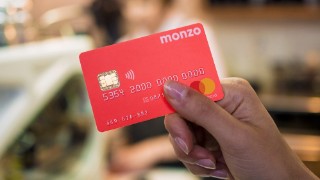 App-based bank Monzo is investigating a problem which is delaying bank transfers, or causing them to fail.
Update 31 May: All delayed inbound and outbound payments have now been processed or rejected and returned to the sending bank. If a transfer has been returned to your account, it is safe to retry.
Monzo says that about 30% of bank transfers to its accounts are currently failing – meaning the person sending you the money will see the payment fail at their end – and the remainder are being delayed, and will arrive in your Monzo account once the bank has fixed the problem.
Outbound transfers are working, but are delayed by around two to three minutes each.
Monzo customers have been reporting the problems since about 10am today, and the bank says it's working on a fix.
What are customers saying?
Monzo customers have been complaining about the issue on social media, on what is payday for many:
I'm affected – what can I do?
Monzo says it will do "all it can" to make sure no one is left out of pocket by today's problems.
If you need to make a transfer, for example to pay rent, and being unable to means you're left out of pocket – perhaps due to having to pay late-payment fees – you could try to ask Monzo if it can reimburse you.
Remember to keep evidence such as receipts or emails saying that you'll be charged, and maybe take screenshots from the app showing the issues you have experienced.
What does Monzo say?
In a statement on its website, Monzo says: "We're working with our provider that connects us to the Faster Payments system. They've identified the problem and are working on a fix, but we don't know exactly when this will be.

"We're really sorry for the trouble this is causing, and will do all we can to make sure no one is left out of pocket."
For all the latest deals, guides and loopholes simply sign up today – it's spam-free!
Join the MSE Forum discussion