'We reclaimed £175,000 with MSE's help' – is this the biggest ever PPI payout?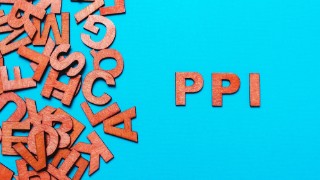 A retired couple have paid off their mortgage and all of their debts after receiving an astonishing £175,000 for mis-sold PPI – the largest payout we've EVER seen.
Bob and Jane from Swindon – who asked us not to identify them with their real names – were paid the life-changing sum after using the free template letters in our Reclaim PPI guide.
In total, Bob and Jane received four payouts adding up to £175,398, for payment protection insurance they were mis-sold on a number of cards and a loan. The biggest single payout was £74,901 from Barclaycard, for mis-sold PPI on a credit card from way back in October 1996.
The couple got in touch earlier this month with their incredible story, after receiving the last of their payouts last autumn. It's the largest PPI success story we've seen, beating the £153,000 success we reported in 2017.
Payment protection insurance, or PPI, is sold alongside loans, cards, overdrafts, mortgages and catalogue accounts, to cover repayments if you can't. There's nothing wrong with it in itself, but banks and building societies massively overcharged and systemically mis-sold it. So far more than £34 BILLION has been paid out to millions who were mis-sold PPI, but many more are likely to be owed and you now only have three months to claim before the 29 August cut-off.
See full help and how to check if you're owed in our Reclaim PPI for Free guide, which includes a free online tool to help you reclaim.

'This amount should inspire all those who haven't checked'
Martin Lewis, founder of MoneySavingExpert.com, said: "This is a staggering amount of money in two ways. It's a life-changing sum that will bring relief and hopefully financial security to this couple in their retirement. Yet the darker side of this is the fact that a sum of this size could have been wrongly taken, albeit by several different lenders, from this couple in the first place.

"They, like millions of others, were duped by often scripted, systemic, deliberate mis-selling by our great national financial institutions – who so many, so wrongly, trusted. Over £34 billion has been paid back, an amount that makes the Hatton Garden heist look like small change – yet no one has been prosecuted for fraud.

"This amount of cash should inspire all those who haven't checked if their PPI was mis-sold to do so, and do it quickly. The deadline on starting a reclaim is less than three months away. After that the guillotine falls. And as this couple have proved, you don't need to pay anyone to do it – the free help and tools available on the likes of MoneySavingExpert.com or Which? are enough to do it yourself. Had they gone through a claims firm, they'd have had £42,000 less in their pockets."
'It was difficult but we stuck at it – we feel extremely lucky'
Jane told MoneySavingExpert she and her husband decided to avoid using a claims management firm after reading our free PPI guide, and opted to go it alone instead. The couple used our free template letters to contact their banks, but found it wasn't all plain sailing as they were asked to provide further evidence to back their claim.
Jane said: "We started the process in February 2018. The banks had lots of extra forms for us to fill in and telephone calls asking for more information – they made it difficult but we kept on going."
Eventually, their persistence paid off when they received a £7,384 payout from Santander in May last year, followed by further payouts of £59,984 and £74,901 in August, and one for £33,129 in September.
Jane explained that the cards, including an M&S charge card, had originally been taken out in her husband's name, while the loan was taken out in both of their names in 2004.
Jane said: "Getting this money has given us peace of mind as we have been able to pay off our mortgage and a number of debts accumulated over the years. We didn't know how we were going to clear them, but now we can look forward to retirement debt-free.
"It was not easy, but we persevered and did it all ourselves thanks to the help of Martin and MSE. We feel extremely lucky."
DATE OF PAYOUT
FIRM THAT PAID OUT (1)
AMOUNT RECLAIMED

May 2018

Santander

£7,383.88

August 2018

Lloyds

£59,984.39

August 2018

Barclaycard

£74,900.72

September 2018

M&S Bank

£33,129.16

(1) Firm claimed from not necessarily the same company the product was bought from.
Hurry! If you want to claim, the deadline is just three months away…
This latest victory could not have come at a more appropriate time, with just three months left to make a claim for mis-sold PPI.
For YEARS we've been urging anyone who's ever had a loan, credit or store card, catalogue account, overdraft or car finance to check whether they've had PPI. But now time is running out fast, as the deadline's 29 August 2019. For full details and help, see our Reclaim PPI for Free guide.
And if you need still more inspiration, this past month we've seen a flurry of successful last-minute claims, including some from people who were convinced they'd never had PPI.
Brodie Pryke was among those who got in touch to say she received a total PPI payout of £52,236.


Another MoneySaver, Alan Macdonald, got back £7,843 from a mortgage he took out in 1997.

"Thanks to your PPI tips on MoneySavingExpert I did it on my own with minimal effort. No need to throw money away on claims companies. I'm so over the moon," he said.


Ian, whose partner had a successful claim, said: "I then told the lads down the pub and my mate did the same. Even though he believed he didn't have PPI on a credit card with Barclays, a couple of weeks later he got £3,800 back from them."


And Graeme told us: "I was convinced I had no PPI. But after some nagging from my partner I decided to check. Thank goodness I did. I received nearly £24,000."
For all the latest deals, guides and loopholes simply sign up today – it's spam-free!
Join the MSE Forum discussion