BT apologises for offering 'free' upgrade which could cost up to £8.50/mth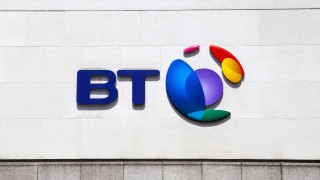 BT has apologised after sending thousands of broadband customers letters that advertise an upgrade to Superfast Fibre Plus for 'no extra monthly cost' on the envelope – even though the deal could cost as much as £8.50/month extra.
The letters were sent to thousands of customers who were eligible to upgrade to Superfast Fibre Plus, which offers faster broadband speeds than standard packages.
And while the envelopes claim customers can upgrade "for no extra monthly cost", the letters confirm that there is in fact an extra monthly charge, leaving many confused.
The deal is personalised to different customers, meaning some will pay different amounts from others – but we've seen customers getting offers costing between £2.50 and £8.50 extra each month for an 18-month contract, plus a one-off £9.99 'hub delivery' charge. BT is yet to confirm the maximum charge.
The telecoms company says the information in the letters is accurate, and the error is on the envelopes.
See our How to get cheap broadband guide for full info on cutting the cost of your internet.
'It's the exact opposite of the statement on the envelope'
One MoneySaver forwarded an email he sent to BT after receiving the letter.
He wrote: "I would usually ignore [the letter]. However, I was tempted to open it by the statement on the envelope saying 'Upgrade to Superfast Fibre Plus for no extra monthly cost'.
"I was therefore surprised to find in the second paragraph of the letter enclosed, the sentence 'That's why we've created this exclusive upgrade to Superfast Fibre Plus for £3 extra a month', which is the exact opposite of the statement on the envelope."
Other BT customers expressed their confusion on social media after receiving the contradictory letters. Here are some examples:
'This bizarre blunder has understandably confused customers'
Megan French, consumer expert at MoneySavingExpert.com, said: "This is a bizarre blunder which has understandably confused customers. But while no company should be quoting one price on an envelope and another on the letter inside, it also highlights the need to check the small print of any offer thoroughly.
"Anyone looking at upgrading should also benchmark offers to ensure they're paying the best price for the service they want."

What does BT say?
A BT spokesperson said: "We're really sorry for any confusion caused due to a printing error that led to a small number of our customers receiving letters with incorrect information.
"If customers want to discuss their package we'd urge them to contact us."
For all the latest deals, guides and loopholes simply sign up today – it's spam-free!
MSE Forum
Join the MSE Forum discussion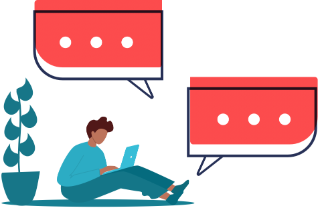 Have your say
This is an open discussion and the comments do not represent the views of MSE. We want everyone to enjoy using our site but spam, bullying and offensive comments will not be tolerated. Posts may be deleted and repeat offenders blocked at our discretion. Please contact fbteam@moneysavingexpert.com if you wish to report any comments.
Update: We are aware that some users may currently be having issues seeing the comments and we're working on it.