How to get cheap broadband
Do you need fibre? How to switch & much more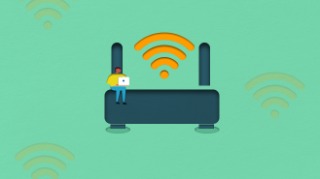 Millions blindly overpay for broadband and line rent as costs rocket when promo deals end. So if you're out of contract, check now if you can save £100s/yr by switching to our top picks below, or try our Broadband Unbundled tool to compare the best broadband, line and TV deals available in your area.
To benchmark, those out-of-contract typically pay BT £52/mth and Virgin £44/mth for fibre.
Eight broadband need-to-knows
These are the golden rules to give you chapter and verse, but if you just want a quick comparison, try our Broadband Unbundled tool.
Broadband is the standard way to connect to the internet but the key differentiator is speed, measured in megabits per second (Mb). There are four main categories:

Standard – with average speeds of 10-11Mb. This is the basic level, sometimes called ADSL.


Fast fibre-optic broadband – average speeds of 35-36Mb (though some offer 50Mb). This is delivered through more sophisticated glass or plastic wires before connecting to your home.


Superfast fibre-optic – with average speeds around 63Mb. Uses the same fibre wires, it's just faster.


Ultrafast fibre-optic broadband – with average speeds usually above 100Mb. This requires more sophisticated wiring usually direct to your home, and is only available from a limited number of suppliers.


See our Broadband Unbundled tool for more ultrafast deals.

Do I really need fibre-optic broadband?

Fast fibre is best for heavy users – if you do loads of streaming, online gaming, downloading or have multiple users in your home – as doing lots at the same time slows you down.

Anything faster is very much a luxury – best if you've a large household with many devices, you stream 4K content or 'normal' fibre isn't fast enough for you.

If you just use the web for basic tasks such as emails and the odd bit of browsing then an average of 11Mb speed should be fine.

Quick questions

At peak times or when a lot of people are using the internet at the same time, some providers will prioritise certain traffic meaning your connection may slow down to ensure everyone receives decent speeds. This is called traffic management.

There are a number of free speed tests online to find what speed you're actually getting such as BroadbandChoice's Speed Tester* and Ookla's Speedtest.net. Try at different times of the day to get a range as it can vary.

Regulator Ofcom also has a Telecoms Coverage Checker, which shows the maximum speeds capable down the line at any postcode, though it won't be precise enough to check your home.

There are a number of simple checks and fixes if you are struggling speed-wise. There's a full checklist of tips and tricks to get quicker in Broadband Speed Boosting.

To help you navigate this postcode lottery, our Broadband Unbundled tool shows which best buys are available where you live. Standard-speed broadband is available in the vast majority of the UK but there are still odd pockets where you can't get it.

With fibre, it's still still being rolled out across the UK, though over 90% should now be able to get it. Most big cities have access but some rural areas may not. Ultrafast fibre with top speeds of 350Mb is only available to roughly 50% of the UK, while faster speeds are currently only available to a small number.

It varies, but plan for about 10 working days, though if you need an engineer it is partly down to your availability.

And on the day itself don't worry if you fear Facebook withdrawal, you're only likely to be offline for a few hours, or maybe hardly at all – if you're at work you may not even notice it. Here are some more key details:

Often, there's no need for an engineer to come round. Only if you need a new line or on some fibre installations. Otherwise just plug any new kit you're sent in.


You don't usually need to tell your current provider. The new firm usually does the communication work unless if switching to or from Virgin – here, you must tell your old provider.


Many firms insist you pay to receive their router. Though the cost isn't usually prohibitive and we include router costs (where applicable) in all the deals below.

More switching FAQ's

Mostly no, but it doesn't hurt just to be sure. Moving to or from Virgin can be slightly different - see below.

Switching broadband to and from companies other than Virgin Media: Every major provider except Virgin (200+ in total, incl BT, Sky & TalkTalk) is on the BT Openreach network. If you're switching between them, when you sign up for a new deal it's the new supplier's job to notify your existing one and cancel the contract. You don't need to do anything else.

Moving broadband to or from Virgin: Since Virgin Media runs its own network, the switching process is a little more complicated. You'll need to contact your existing supplier yourself to cancel. It should then give you a termination date, so try to coordinate this with the start date With Virgin Media to avoid loss of service. This is a standard process and you should be able to do it without much hassle.

Switching TV (whether as part of a package or a separate deal): If you're switching broadband, it works as above. If you're switching a TV deal - whether or not it's with the same provider as your broadband - you'll need to call up and cancel the package yourself. Typically you'll need to give 30 days' notice. If you're still in contract you're also likely to have to pay the remainder of the contract to get out of it. As you have to cancel the old TV deal and sign up to the new one, you'll need to ensure you time it right to avoid paying two TV providers in one month.

Since you'll likely be signing a 12-month or 18-month contract, it's worth checking feedback before diving in. We include the results of our latest broadband customer satisfaction poll in all our best buys, so you can see how each provider ranked with other MoneySavers. For the full results see our latest Broadband customer service poll results.

Our forum's Broadband Board also includes a wealth of feedback, as do sites such as ThinkBroadband and ISP Review.

You won't face extra costs if no longer under contract though you may need to give at least 14-30 days' notice depending on your provider.

If you're still within the minimum term of your contract, you usually have to pay 'early termination fees' to leave. Each provider calculates these differently but it generally depends on the amount of time left on your contract. They should always be less than the cost of the remaining charges on the contract.

Some providers may charge up to £30 if you're cancelling your broadband and not moving to another firm immediately or if you're moving to cable (although we've heard that some will waive this if contested). Your provider may also ask you to return its router or you risk incurring a penalty charge.

Under rules from regulator Ofcom, if the contract was taken out after 23 January 2014, if your landline, broadband or mobile (but not TV) firm raises prices without warning you before you signed up then you are allowed to leave penalty-free.

But do check the T&Cs as providers may state in there that they reserve the right to hike prices in line with inflation, which would count as a warning.

If it happens without warning all you have to do is tell your provider within 30 days of getting notification from it, and you can then leave penalty-free. That said, only do so if you can find a better price.

Maybe. It's important to understand that these advertised speeds are based on the average speed received by at least 50% of a provider's current customer base between 8pm and 10pm – when most people are online

Most have signed up to a code of practice committing to give a personalised estimate and a minimum guaranteed speed before you sign up. So since 1 March 2019, if your speeds drop below this minimum for three consecutive days you can ask your provider to check for a fault – and get it fixed if so. See our Boost Broadband Speed guide for how to check your speed.

If it remains unresolved for 30 days you should be able to exit your contract penalty-free. This applies both both to broadband-only deals AND packaged deals that include TV and landline phone, provided you bought them at the same time as the broadband. If unhappy with your provider, try free complaints handling tool Resolver.

If you signed up before 1 March 2019, you may still be able to exit your contract penalty-free – though there's no time limit for providers to fix your speed issues, and you wouldn't be able to get out of a bundled TV deal.

From 1 April 2019, Ofcom's Automatic Compensation Scheme means broadband and landline customers will get money back from their provider when certain things go wrong:

If your landline or broadband stops working and is not repaired within two working days of reporting it, you'll receive £8, and then £8 for each day it remains unfixed.


If your new landline or broadband service is not up and running on the day promised you'll receive £5 for each calendar day it's delayed, including the missed start date. There's no limit on this, so you'll keep accruing the compensation until it's sorted.

If an engineer doesn't arrive for an appointment as scheduled, or it's cancelled with less than 24 hours' notice, you'll receive £25.

Compensation is automatically paid as bill credit within 30 working days of the issue. If you choose to leave your provider while you still have bill credit to spend or before you get it, this will be refunded to the bank account you use to pay your direct debit or sent as a cheque.


Which providers have signed up?

So far five providers have joined – BT, Sky (including Now Broadband), TalkTalk, Virgin Media and Zen – which Ofcom says covers 90% of broadband users.

Other providers have committed to join at a later date. Here's a round-up of what we know:

| | |
| --- | --- |
| Provider | Joined the scheme? |
| BT | Yes |
| Sky (incl Now Broadband) | Yes |
| TalkTalk | Yes |
| Virgin Media | Yes |
| Zen | Yes |
| EE | No, it's said it will join later this year |
| Gigaclear | No |
| Hyperoptic | No, it's said it will join later this year |
| John Lewis | No, it's said it is committed to join but hasn't told us a date |
| KCOM | No |
| Plusnet | No, it's said it is committed to join but hasn't told us a date |
| Post Office | No |
| Shell Energy Broadband | No |
| SSE Broadband | No |
| Vodafone | No, it's said it will join later this year |

Should I opt for a provider that hasn't signed up?


When we analysed the firms that have signed up, none of the current cheapest deals are from a provider that currently has the code in place. This opens up the question of whether to stick with a compensation scheme provider. Here's Martin's view...

"There is a huge price difference between the very cheapest providers and what most people pay. Someone on an ongoing BT standard broadband contract can save £400/yr switching to the cheapest.

"Provided that company has a decent service record, I wouldn't pay a big premium for the compensation. Especially as I hope that quite soon most competitive providers will join it. Yet if a compensation scheme member is cheap, pounce on it."

How do I complain if my provider hasn't signed up?

Whether or not your provider has signed up to the code, you should still complain if you have issues. A company can't try to fix problems if you don't report them.

To help, there's a free tool offered by a firm called Resolver that can draft your complaint and manage it too. If the complaint isn't sorted, Resolver can escalate it to the free Communications and Internet Services Adjudication Scheme (CISAS) or Ombudsman Services, depending on the company you're complaining about.

Most broadband packages require you to have a line as the broadband is ultimately delivered down it. However, most providers still make you take out a standard line rental deal as if you'd use the phone rather than a discounted price for broadband only.

There are a limited number of broadband-only deals, mainly from Virgin Media, but these are usually expensive (though when it has a hot deal we'll feature it below) so it's almost always cheaper to get a broadband and landline package. Of course, you could just get the line and simply not use it.

Almost all deals come with unlimited data now, particularly the deals we feature below and on our Broadband Unbundled tool. The fact the best deals have no restriction is good news given our data use has rocketed with catch-up TV, box sets and movie streaming gobbling it up – downloading an episode of Game of Thrones in HD uses up roughly 1GB.

The other reason for cheer at the competitiveness of unlimited data deals is packages with download limits tend to have costly charges if you go over – BT charges £1.80/GB when you breach the limit.

Though most new deals offer unlimited data, some legacy packages would still charge for exceeding your allowance, plus we've heard of some retention deals (offered direct from a provider if you try and haggle a new deal) still with a data cap – so always check the details when signing up.

Switching usually nets you the cheapest prices, but if you are out of contract – or nearing the end – you could try to haggle your price.

As there's stiff competition, companies are frantic to keep hold of customers. That is why in our polls on haggling with service companies, communication providers are frequently among the easiest to haggle with.

In our most recent survey of 5,900+ MoneySavers, more than 80% who tried had success with Sky, TalkTalk and Virgin. For top tips, see our Haggle With Service Providers guide.
Best buys: Cheapest standard-speed broadband & line rental
We've got our pick of the best deals below, but to find out what's available in your area – and to compare more options – try Broadband Unbundled, our broadband, phone line and TV comparison tool.
Best buys: Cheapest fast fibre broadband & line rental
Our pick of the best fibre broadband deals is below, but to find out what's available in your area and compare further options, try Broadband Unbundled, our broadband, phone line and TV comparison tool.
Though remember, as we've said, think carefully if you really need fibre. If you simply use the internet for basic browsing and emails, standard speed may be fine.
Best buys: Cheapest superfast fibre broadband & line rental
If you're happy to pay more, you can get fibre with speeds from 60Mb. Let's make no bones about it, this is the luxury end of the market and isn't MoneySaving, but if you've a large family with many devices, or you're into streaming 4K content – or just impatient – this could be for you.
We've got our pick of the top superfast fibre deals below, but to find out what's available in your area and compare other options, try Broadband Unbundled, our broadband, phone line and TV comparison tool.
Are you desperate to get or stay with BT?
BT often isn't the cheapest provider but we know a lot of you like the security of being with a big name, so if that's you, use our Broadband Unbundled tool to find the best BT package for you.
If you're already a customer, it's worth using the tips above to benchmark the best deal and then try to haggle to knock down your price. BT is one of the easiest firms to haggle with. In our most recent haggling poll, 80% of its customers who tried to haggle had some success. For top tips on how to do it, see our Haggle With Service Providers guide.
If you're planning to move home soon, live in student accommodation or want the freedom to leave with a short, no-penalty notice period, the deals below allow you to sign up on a monthly rolling contract, which although more expensive, can be cheaper than paying penalty charges to get out of a standard 12 or 18-month contract.
However, if you are planning to move, first check if your new contract's 'portable', meaning you can take it with you. Some providers will let you do this, but it's on a case-by-case basis.
Cashback sites may pay you for signing up
As an extra boon, members of specialist cashback websites can be paid when they sign up to some financial products. Do check that it's exactly the same deal though, as terms can be different. And remember the cashback is never 100% guaranteed until it's in your account.
Full help to take advantage of this and pros and cons in our Top Cashback Sites guide.
Get Our Money Tips Email!
For all the latest deals, guides and loopholes - join the 12m who get it.
Join the MSE Forum Discussion