Green Star Energy ordered to pay £60 per customer compensation after renters left unable to access accounts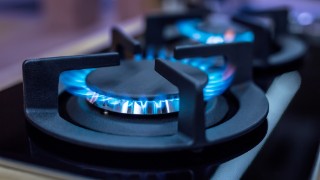 Gas and electricity supplier Green Star Energy has been ordered to pay £350,000 after it failed to update its records and issue welcome packs to 1,829 new tenants, meaning they were unable to move to cheaper tariffs or access their accounts.
Energy regulator Ofgem has ordered the supplier to pay each affected customer £60 compensation and make a further voluntary contribution of £240,260 to a redress fund.
But Ofgem says it has decided not to take formal enforcement action, given the steps Green Star Energy has taken to address its failings and the redress it has agreed to pay.
We're checking how Green Star Energy will contact customers and ex-customers to compensate them, and will update this story when we've heard back.
Unhappy with your provider? You could potentially save £100s by using our Cheap Energy Club to switch.
What was the issue?
Ofgem says that in December last year, it became aware that some customers in the private rental market were not updated on Green Star Energy's systems after a change of tenancy.
Tenants may not have been aware of who was supplying their energy or that they were on a potentially more expensive tariff, and in turn this made it more difficult to switch provider.
If the customers tried to contact Green Star Energy they may have been unable to clear data protection checks, given they weren't on the supplier's records. As a result, they wouldn't have been able to speak to customer service staff.
What does Green Star Energy say?
A spokesperson for Green Star Energy said: "We deeply regret any inconvenience caused as a result of the historic issues in the processing of Tenancy Shop customers' change of tenancy.
"Although we are disappointed not to have met the high standards we set ourselves in this instance, we are pleased to have worked with Ofgem to resolve this matter and to provide redress to our affected customers."
For all the latest deals, guides and loopholes simply sign up today – it's spam-free!
Join the MSE Forum discussion