'I got £200 back in an hour': Thomas Cook customers start to get bank refunds
Customers who bought flights with collapsed travel firm Thomas Cook have spoken of their relief after being refunded within hours of complaining to their bank.
Holidaymakers who bought Thomas Cook package holidays which included flights are covered by the Air Travel Organiser's Licence (ATOL) scheme, which will ensure they get a full refund in due course. However, some customers who have flight-only bookings aren't covered by the ATOL scheme, and are having to try other methods to get their cash back.
Some Thomas Cook customers are now reporting success getting refunds from their bank via the 'chargeback' scheme, a little-known customer service promise which means if you don't receive what you bought on your debit or credit card, you may be able to get your money back from your bank or card firm. We've seen several reports from Barclays customers who've already got their money back – in some cases within hours – while a couple who bank with Nationwide have been told they'll have money in their account within 48 hours.
Beware – money refunded via chargeback can be 'clawed back'. Chargeback can be a very effective way of getting a refund from your bank, as these early successes show. But it's important to understand that even after you receive money from your bank after a successful claim, it can still technically be taken back out of your account if the firm you bought from successfully disputes your claim within a limited period (usually within 45 days of your bank approaching the firm).
This usually happens in disputed situations – such as when a firm that is still trading doesn't send an order to a buyer – rather than when a company collapses, as has happened with Thomas Cook. But it's worth being aware of the possibility if you've received money from a claim.
If you're a Thomas Cook customer, we've full help on getting home, future bookings, direct debits, gift cards and more in our Thomas Cook help guide.

'It's still early days – but at least this shows that attitude-wise, the system is working'
Martin Lewis, founder of MoneySavingExpert.com, said: "The news that people are starting to get payouts should start to allow those people who've booked with Thomas Cook and have been holding their breath over the weekend at the panicked thought of lost money to breathe a sigh of relief.
"It's still early days – but at least this shows that attitude-wise, the system is working. Most people will be getting their money back through the ATOL scheme, but we're now seeing those who aren't getting their money back through that and who paid on plastic get these chargeback payouts from their card providers.
"The good news about this is if your lender refuses you a payout in future, then financial regulations mean you can go to the ombudsman.
"The ombudsman does not just look at the law – it looks at standard industry practice. The fact that we now have records of payouts means we're building a body of evidence that the standard industry way of operating is to pay people out in these circumstances – which will make it much tougher for any other card providers to reject your payments."
'I got £200 back in an hour – the conversation took five minutes'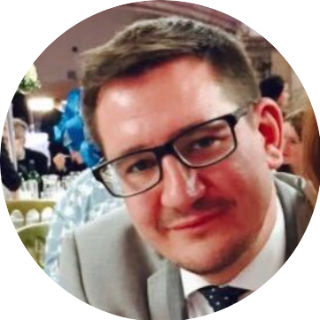 Barclays customer Dan McGlynn told MoneySavingExpert.com that he spent £200 on flights to Almeria in Spain in October for him and his wife. He booked with Thomas Cook Airlines and wasn't ATOL-protected, so after he found out Thomas Cook had collapsed on Monday morning, he called Barclays to put in a chargeback claim.
Dan told us: "The conversation took five minutes, if that. They gave me a reference and a rough timeline, but said they didn't know when it would be paid and I would likely receive a letter or email within a few days, and I may need to sign something and return it. Then suddenly I got a notification less than an hour later to say the full amount had gone back in.
"The key factors seemed to be that I was flight-only, non-ATOL protected and paid by debit card."
A number of other early success stories we've seen are among Barclays customers:
Meanwhile, one couple told us Nationwide has said they should expect a refund by Wednesday evening:
If you're a customer of a different bank and have got money back via chargeback, please let us know.
No ATOL protection? Try claiming from your bank or card provider
If you're a Thomas Cook customer with a future booking, it's important to first check if you're ATOL-protected. See full info in our Thomas Cook help guide.
Many flight-only bookings, including those made directly with Thomas Cook Airlines, aren't ATOL-protected. But it depends exactly how you booked, so if in doubt, check. If your flight was ATOL-protected, you should have received an ATOL certificate at the time of booking. (See the CAA's example of ATOL certificates if you're unsure.)
If your Thomas Cook booking wasn't an ATOL-protected flight, you can try and reclaim your cash via your card provider instead (though if you are ATOL-protected, you'll need to claim that way instead):
If you paid by credit card for a booking costing £100+, you should have Section 75 protection if you paid Thomas Cook directly. Section 75 of the Consumer Credit Act means if you pay for something costing £100-£30,000 on a credit card, the card company's equally liable if something goes wrong – so you may be able to claim your money back from it. For more info on how this works, see our Section 75 guide.

Technically, for Section 75 to work there must be a direct link between the debtor (that's you, the customer), the creditor (the credit card company) and the supplier (in this case, Thomas Cook) – though this isn't always clear cut. You can use Section 75 to reclaim the entire cost of your purchase, even if you only paid for part of it on your credit card.


For a booking costing less than £100, or if you paid by debit card, you may be able to claim money back from your card provider through the chargeback scheme instead.

Unlike Section 75, the chargeback scheme isn't a legal requirement, it's just a customer service promise. But we've seen successful claims from people using it when firms have collapsed in the past, and crucially there doesn't need to be the direct link between the product paid for and the debt, as with Section 75. See our Chargeback guide for full details.
To make a Section 75 or chargeback claim, contact your bank or card provider. Some have specific dispute numbers you can call, but if in doubt, just ring its customer services team and ask.
You could also try and claim via your travel insurance, though it is only likely to cover you if it includes specific failure cover. See more info in our Thomas Cook help guide.
For all the latest deals, guides and loopholes simply sign up today – it's spam-free!
Join the MSE Forum discussion