Duty-free shopping for those going to the EU to return if there's a no-deal Brexit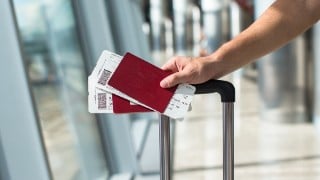 The UK will see the return of duty-free shopping for those travelling to EU countries in the event of a no-deal Brexit, the Government has said.
Passengers travelling to EU countries will be able to buy beer, spirits, wine and tobacco without duty being applied in the UK if the UK leaves the EU without an agreement, the Chancellor Sajid Javid will announce today.
The policy will apply to duty-free shopping in UK ports, airports and international train stations, and the Government says the move will mean that a bottle of wine purchased in Heathrow duty free on the way to the EU could be up to £2.23 cheaper.
At the moment, the UK is set to leave the EU with no deal by default on Thursday 31 October, but MPs have voted for Prime Minister Boris Johnson to ask for a delay to this date, in the hope that we'll be able to negotiate a deal. At the moment, it's unclear if he'll do this, or how the EU would respond to this request.
Check out our 25 Brexit need-to-knows for more information on house prices, visas, flights & more.
What would the rule change mean?
The Government says that in the event of a no-deal Brexit:
UK excise duty will no longer be due on alcohol and cigarettes bought when leaving the UK (you can find current charges here).
If you're travelling from an EU country to the UK, you will be able to purchase and bring home unlimited alcohol and cigarettes from Europe if you pay duty on it there – this is the same as current rules.
People will also have the alternative option to buy limited amounts of duty-free alcohol and cigarettes at duty-free shops in Europe instead.
Duty-free shopping is already permitted for travellers going to non-EU countries.
We've asked the Treasury what will happen if the UK leaves the EU with a deal and will update this story when we hear back.
The Government also said it will also launch a consultation on its long-term duty-free policy.
For all the latest deals, guides and loopholes simply sign up today – it's spam-free!
MSE Forum
Join the MSE Forum discussion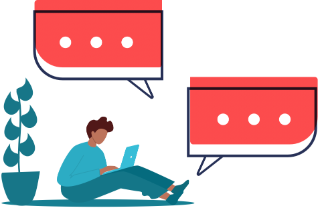 Have your say
This is an open discussion and the comments do not represent the views of MSE. We want everyone to enjoy using our site but spam, bullying and offensive comments will not be tolerated. Posts may be deleted and repeat offenders blocked at our discretion. Please contact fbteam@moneysavingexpert.com if you wish to report any comments.
Update: We are aware that some users may currently be having issues seeing the comments and we're working on it.