Plusnet customers to be hit with up to four months of backdated bills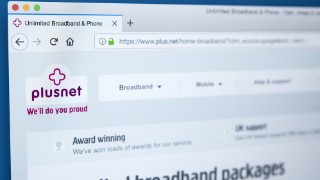 Hundreds of Plusnet customers will be hit with up to four months' worth of bills at once, after a system error meant their payments weren't taken.
Those affected are home phone and broadband customers. An issue with Plusnet's new billing system meant it didn't take payments from some customers over a number of months, although Plusnet says the exact timeframe varies from customer to customer.
These customers are now being sent backdated bills for the last three months' payment. For some, the backdated bills will coincide with their next month's payment, meaning they'll effectively have to pay for four months' worth of bills.
If a customer's payments weren't taken for more than three months, the rest of the unpaid bills will be written off.
It's not the first time Plusnet's had billing issues – earlier in the summer we revealed that hundreds of mobile customers' credit files had been wrongly marked as being in arrears, while over 1,000 customers were charged twice for a £200 line rental saver offer last year.
Plusnet says affected customers' credit files won't have been marked as a result of the issue, as no bills were generated for them.
Compare the best deals in your area with our Broadband Unbundled tool.

'As a pensioner, this is not good news'
MoneySaver Krystyna Hewitt, 69, from Oxfordshire, rang Plusnet after receiving a confusing email about her account, and was told that she and other customers had missed payments due to a billing error.
She said: "I'd received emails telling me when my payments would be taken, so naturally I assumed the direct debit was active.
"I'm annoyed – and worried – that Plusnet may in fact take four months' payment in one go if the date of the backdated bills coincides with my normal bill date.
"As a pensioner, this is not good news, and I do feel that as the problem was with their system they should be more generous."
Others have voiced concerns on Twitter, including Dai:
I'm an affected Plusnet customer – what should I do?
Plusnet says all affected customers have now been contacted about the issue and are being sent their bills, which could include up to four months' worth of payment.
If you're worried about having to pay off several months' worth of bills at once, Plusnet's confirmed you CAN set up a payment plan to pay the bill off gradually.
You can get in touch by calling 0800 432 0200 – the phone line's open between 7.30am and 10pm every day.
And if you're not happy about the situation, you can also complain to Plusnet using its live chat, via your account, by calling the number above, or you can write to it at: Plusnet plc, The Balance, 2 Pinfold Street, Sheffield, S1 2GU.
'Plusnet has let down those who rely on regular bills'
MoneySavingExpert.com energy and utilities editor Gary Caffell said: "Plusnet has really let down those of its customers who've chosen to rely on the security of regular bills.
"If you're affected by this billing error and are worried about paying back the lump sum, Plusnet has said you can set up a repayment plan, so make sure you contact it as soon as you can. Also, pay particular attention to your new bill, to make sure you're not being charged for more than you owe.
"In any case, it's always worth checking your bills and account regularly so you can spot anything like this before it becomes an issue."
What does Plusnet say?
A Plusnet spokesperson said: "Mrs Hewitt was one of a small percentage of our customers who were experiencing issues with their account from the new billing system that we introduced at the end of last year. We've worked hard to fix the issues and during this time we haven't billed these customers.
"We are now contacting these customers to let them know we will be restarting their bills. We want to reassure customers their first bill from us will only contain backdated charges for a maximum of the last three months, and any charges for periods longer than this have been written off free of charge.
"We're sorry for any inconvenience we have caused these customers."
Ofcom says a backdated bill can include a maximum of four months' charges.
For all the latest deals, guides and loopholes simply sign up today – it's spam-free!
Join the MSE Forum discussion