Plusnet Mobile customers' credit files wrongly marked after billing error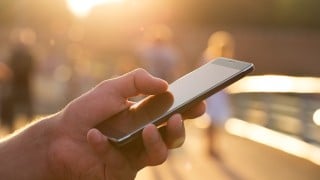 Hundreds of Plusnet Mobile customers were wrongly marked as being in arrears on their credit files as the result of a 'system error' while the firm was switching direct debit provider, MoneySavingExpert.com can reveal.
Plusnet was unable to collect direct debits for some customers' January bills, while it was in the process of switching payment provider.
Those affected were told that they didn't need to take any action, and that January's payment would be taken along with the payment for their February bill. But some of these customers then found that the 'missing' January payment was recorded as being in arrears on their credit files, creating a negative mark.
The mobile firm hasn't given exact figures for the number of customers affected, but it's understood to be in the hundreds.
Plusnet says the marks were present on the credit files from March until late May but have now been removed, and it insists customers' credit scores won't be impacted in the long term. But it hasn't contacted customers whose files were wrongly marked – so if you think you may have been affected, we've full help below.
For more on cutting your mobile costs, see 30+ Cheap Mobile Tips.

'Many may not be aware they had a negative impact on their score'
Andrew Ward, 52, from Sevenoaks, was sent an email by Plusnet telling him his £10 monthly payment would be cancelled for his January bill, and that he would be charged £20 for his February bill instead.
He told us: "Plusnet collected the amounts they told me, but when I checked my credit score I noticed that the £10 'non-payment' for January's bill was being shown as in arrears.
"This was obviously of concern to me, and many people may not be aware they had a negative impact on their credit score."
I'm a Plusnet Mobile customer – what should I do?
Not all Plusnet Mobile customers are affected by this issue. Only some customers had their January payments delayed, and only some of those whose payments were delayed had their credit files marked.
Plusnet says those who were affected had marks applied to their credit file in March, but that they have now been removed and won't have any lasting impact on their credit score.
It says it won't be contacting affected customers, as it says there's nothing they need to do. However, it's worth noting that any negative mark on your file can make you less attractive to lenders if you apply for anything from a credit card to a mobile phone contract. If you were affected and made a credit application while the mark was on your file, it's possible this could have affected the outcome of the application or the deal you were offered.
If you're concerned, you can double-check that there's no mark still against your name by using MSE's Credit Club to access your Experian file (or for how to check the other two main agencies for free, see our How to check your credit report guide).
If you want to check if a mark was there before being removed though, it's trickier, as once a mark's been corrected it will no longer be displayed on your file. You can call Plusnet on 0800 432 0200 to check if you were affected, and if you want to complain, you can write to it at Customer Services Team, Plusnet Mobile, The Balance, 2 Pinfold Street, Sheffield S1 2GU, or use its live chat service.
If you do complain and are not satisfied with the outcome, or your complaint hasn't been resolved after eight weeks, you can escalate your case to the Communications Ombudsman.

What does Plusnet say?
A Plusnet spokesperson said: "We are aware that a very small number of Plusnet Mobile customers, including Mr Ward, had changes made to their credit files temporarily due to an error when we changed direct debit supplier in February."
The spokesperson said this was a one-off issue, adding: "The small number of customers who had temporary changes to their credit files in March have now had them removed.
"This was a result of a system error when we changed our direct debit supplier in February. It is highly unlikely that this would have any effect on them obtaining credit, but we want to reassure customers if they have experienced any issues they can contact us on 0800 432 0200 and we'd be happy to help."
For all the latest deals, guides and loopholes simply sign up today – it's spam-free!
Join the MSE Forum discussion