'I saved £75 on my holiday by cancelling it and booking it again'
A dad saved £75 on next year's summer holiday by cancelling and rebooking the exact same trip, after he saw its price had dropped.
Andrew Webster, from Cannock in Staffordshire, booked an eight-person family holiday for next July at Woolacombe Bay Holiday Parks in Devon.
He initially paid £989 when booking the week-long holiday in July this year, but after visiting the park's website "out of interest" earlier this week and seeing the cost had gone down, he cancelled and rebooked the holiday for £874.
When Andrew booked the holiday, he was given free protection which meant he could cancel it and only lose his £40 deposit. With this factored in, he still saved £75.
See our Travel and Motoring section for guides to cutting your costs.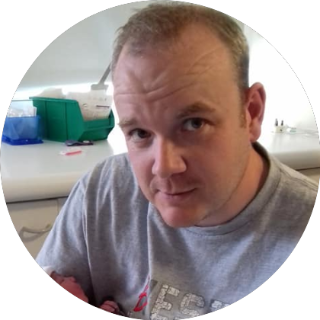 'I was initially checking if the price had gone up!'
Andrew (pictured right) says he always thoroughly researches the best deals when shopping for a holiday, but he stumbled across this post-booking money-saving technique by chance.
He said: "I booked the holiday in July on the Woolacombe Bay website and then I went on the website out of interest after reading some comments on Facebook about the Thomas Cook saga.
"The comments were saying people were ditching holidays abroad and booking holidays in this country, so I went on to see if the prices had gone up.
"I actually found that my caravan price had gone down. So I cancelled the holiday, lost my £40 deposit and rebooked it saving £75. Happy days.
"When I rang and questioned the price difference, the person just said there was an offer, and that it pays to check the price every now and again."
The rebooking trick can save you cash – but watch out for pitfalls
You can sometimes save cash by cancelling, if the price drops after you've booked. It's worth noting, however, while this worked for Andrew, it's not foolproof, so:
Check if you have free cancellation. Some firms offer a free cancellation option, often for a slightly higher price. If you're unsure that you have free cancellation, check the booking details or call the firm.


If you haven't got free cancellation, check how much it'll cost you to cancel. Watch out for any hidden fees buried in the T&Cs, and if in doubt, first check how much it'll cost you to cancel in total.


Bear in mind some sites make you pay in full when booking, even if you can cancel penalty-free. If so, you'll need to factor in if you can afford to rebook, given the refund from the original booking may take days or even weeks to come through.


Be aware that if you booked in a foreign currency, your refund amount may be different. Depending on currency fluctuations, it could be more or less.


Be sure that you'll be able to rebook your holiday after cancelling. You don't want to cancel and then be left without a holiday.
What does Woolacombe Bay Holiday Parks say?
A spokesperson for the holiday park said that like other operators, it bases prices on supply and demand and sometimes situations like Andrew's do arise.
The spokesperson added: "We are more than happy to talk this through with guests if they have noticed this, on 01271 872390, but this affects a minimal number or bookings. Our current discounts are subject to availability, but customer service remains at the forefront for all of our guests."
For all the latest deals, guides and loopholes simply sign up today – it's spam-free!
Join the MSE Forum discussion