Are you getting the real living wage? 210,000 are to get pay rise as it increases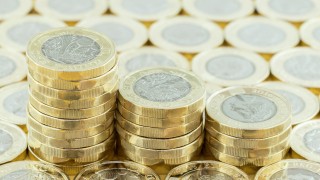 More than 210,000 workers are set to receive a pay rise after an increase to the 'real living wage' was announced – but will you benefit?
The real living wage – which is a wage rate that is voluntarily paid by UK businesses – will increase by 20p in London to £10.75 an hour, and by 30p to £9.30 an hour across the rest of the UK. Almost 6,000 employers are now signed up to pay the real living wage.
The new real living wage rates are effective from now and employers are encouraged to increase wages as soon as possible, but they have six months to do so.
What is the real living wage?
The real living wage is calculated based on living costs and is higher than the legal minimum wages, including the national 'living' wage, which the Government introduced in 2016 as a minimum wage for all staff aged over 25.
When the national 'living' wage was first announced, MoneySavingExpert.com founder Martin Lewis said: "This is not a living wage. [George Osborne, the Chancellor at the time] has naughtily nicked the name from the Living Wage Foundation... By using the valued brand of 'the living wage', even though he's not paying that amount, he hopes to get extra credibility."
Here's a brief explanation of the types of wages:
The real living wage is calculated by the Resolution Foundation and overseen by the Living Wage Commission, based on evidence about living costs in London and the UK. It is £10.75/hour in London and £9.30/hr elsewhere.

You can find out on the Living Wage Foundation website if your employer is an accredited living wage employer.


The national minimum (or 'living') wage for over 25s is the legal minimum rate set by the Government for over 25s and is currently £8.21/hr.


The national minimum wage is the legal minimum set by the Government for employees under 25. The hourly rate varies by age. See below for more details.
How do the national and real living wages compare?
Wage
Ages it applies to
Hourly rate
Annual salary (1)
Real living wage
Everyone
£9.30
£18,135
Real living wage (in London)
Everyone
£10.75
£20,963
National minimum wage
25+
£8.21
£16,010
Apprentice
£3.90
£7,605
Under 18
£4.35
£8,483
18-20
£6.15
£11,993
21-24
£7.70
£15,015
'Money can affect whether you can put a roof over your children's heads'
Below is a video of MoneySavingExpert.com founder Martin Lewis talking about why the real living wage is important.
What does the Living Wage Foundation say?
Living Wage Foundation director Katherine Chapman said: "In this time of uncertainty, today's new living wage rates give a boost to hundreds of thousands of UK workers. Good businesses know that the real living wage means happier, healthier and more motivated workers, and that providing workers with financial security is not only the right thing to do, but has real business benefits.
"This year, for the first time cities and towns have announced big plans to grow the number of living wage employers in their communities. We are delighted at the ambition of Cardiff and Salford to build living wage cities, with Cardiff planning to double the number of workers getting the real living wage to nearly 50,000, freeing many more families from the low pay trap. We hope to see many more towns and cities follow suit."
MoneySavingExpert.com is part of the MoneySupermarket Group, which is an accredited living wage employer.
For all the latest deals, guides and loopholes simply sign up today – it's spam-free!
MSE Forum
Join the MSE Forum discussion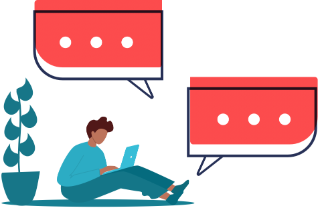 Have your say
This is an open discussion and the comments do not represent the views of MSE. We want everyone to enjoy using our site but spam, bullying and offensive comments will not be tolerated. Posts may be deleted and repeat offenders blocked at our discretion. Please contact fbteam@moneysavingexpert.com if you wish to report any comments.
Update: We are aware that some users may currently be having issues seeing the comments and we're working on it.