Payment holidays and premium reviews confirmed for insurance customers struggling due to coronavirus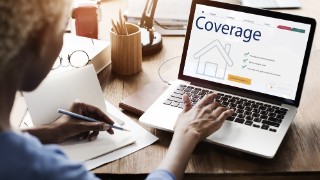 The financial regulator has confirmed it will introduce measures to help insurance customers struggling during the coronavirus pandemic – meaning insurers will need to assess whether they can change what's covered to offer customers lower premiums. Insurers may also be expected to offer customers payment holidays of up to three months.
After a quickfire consultation, the Financial Conduct Authority (FCA) – which regulates the insurance industry – has confirmed that new measures to support insurance customers will come into force on Monday 18 May.
The measures will cover all types of general and protection insurance – including car, van and motorbike insurance, home insurance, travel insurance, boiler cover, income protection insurance, critical illness cover, life insurance and private medical insurance (to name just a few). It will also cover premium credit providers – these are the companies that give you a "loan", meaning you can pay monthly premiums rather than annual premiums.
If you get in touch with your insurance firm, it must consider options to help you - including:
Reassess the risk of providing insurance to customers, and lower premiums if the risk is now lower.
Look at whether a customer needs the 'add-on' cover and other benefits they currently have and, if not, remove them and reduce premiums accordingly.
Waive admin fees if a customer agrees to change their level of cover.
Waive cancellation fees if a customer wants to cancel.
Offer payment holidays of up to three months if customers are still struggling to pay their premiums after their cover has been reassessed. Interest will still accrue on these premium loans during the payment holiday.
Premium finance firms, which work with insurers to provide credit to customers who want to pay their insurance monthly, have also been asked to review interest rates to make sure they are fair to customers in light of the coronavirus pandemic.
The measures will be reviewed in three months' time, and may be changed at that point if appropriate.
These measures follow a set of payment freezes for customers struggling to make payments on car finance deals, payday loans, buy-now-pay-later agreements and other credit products, which were confirmed last month, in addition to the previously-announced help on loans, credit cards and overdrafts.
For more information on help with other financial products, see our Coronavirus Finance & Bills guide.
What help will be available to insurance customers?
Under the new measures, firms should consider what options they can give customers during the pandemic. This includes:
Reassessing the level of cover the insurance provides. If a customer contacts the firm, the insurer should assess if the insurance is still suitable for the customer. For example, if a car insurance customer is now driving many fewer miles, the insurer should look at lowering the mileage covered by the policy, which could result in the customer benefiting from a lower premium.


Reassessing any extras on the insurance. Many insurance policies come with "add-ons". For example, people may have taken key cover on top of their car insurance, which they no longer need as they're not driving. Insurers should see whether these extras could be removed and, if so, take them off and reduce premiums accordingly.
If these assessments result in a lower monthly premium, customers who are paying in instalments should have their monthly payments reduced. Those who have already paid for their cover upfront may receive a partial refund.
If a customer wants to adjust or cancel their policy, any fees to do this should be waived (and if customers do cancel and later return to the insurer, they shouldn't be penalised for having cancelled).
If a customer is still struggling to make payments even after premiums are lowered, firms are expected to grant payment holidays of between one and three months (though they can offer longer deferrals if they choose to and it's in the customer's interest to do so). Any interest will still accrue during this period.
Customers can request payment deferrals at any point until 18 August 2020.
Who's eligible for a payment holiday?
Like the measures which have been brought in for other financial products, it's only customers whose financial difficulties were caused by the coronavirus situation who are eligible.
If you're already struggling financially for unrelated reasons, you could be offered other forms of "forbearance" (tolerance and help) under existing rules.
Payment holidays don't have to be offered automatically, so you'll need to ask for help. Firms will first reassess your cover to see if your premium can be reduced, and then look into offering payment holidays if you need further help.
Insurers won't be expected to investigate why you're asking for a payment holiday, though they could decide not to give you one if this would clearly be against your interests. Some may also not grant payment holidays if you're coming to the end of your insurance year, and granting such a holiday would keep you tied in past the end of your insurance renewal date.
But if either of these were the case, insurers would be expected to help you in other ways – which could include accepting reduced payments, waiving late fees or letting you change your repayment date free of charge.

What does the FCA say?
Sheldon Mills, interim director of strategy and competition at the FCA, said: "As with other areas of finance, we have worked quickly to draw up measures to help policyholders in financial difficulty because of coronavirus.
"The majority of respondents expressed support for the proposals we published at the start of May. Many firms in the insurance industry have already taken some of the actions we are suggesting here to support customers, such as premium reductions, discounts, waiving fees, and payment deferrals. The measures confirmed today will provide urgent support to those that need it."
For all the latest deals, guides and loopholes simply sign up today – it's spam-free!
Join the MSE Forum discussion