Insurers set to offer payment holidays and premium reviews until October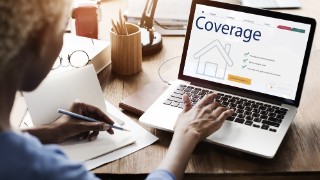 Insurance customers struggling financially due to the pandemic will have until the end of October to ask for help such as a payment holiday or review of their premium under new proposals from the regulator. But it's NOT proposing that those already on a payment holiday should be able to extend it beyond three months.
Current measures to help struggling insurance customers – which the Financial Conduct Authority (FCA) is now proposing to extend – were originally set to last three months. They cover all types of general and protection insurance – including car, van and motorbike, home, travel and income protection, as well as boiler cover, life insurance and private medical insurance. They also cover premium credit providers – these are the companies that give you a "loan", meaning you can pay for insurance monthly rather than annually.
For more info on help with other financial products, see our Coronavirus Finance & Bills Help guide, including details of similar measures to support mortgage holders, overdraft, loan and credit card customers and car finance and high-cost credit customers.
How can insurers help you cut your premium?
The FCA has proposed extending current measures to support insurance customers, which mean firms should consider what options they can give those who are struggling during the pandemic. This includes:
Changing policies if they're not being used. If a customer contacts their insurer, it should assess if their 'risk profile' has changed as a result of coronavirus and whether they can save as a result. For example, they might not be using their vehicle or not be using it for business purposes, resulting in a lower premium.


Getting rid of unneeded add-ons. For example, people may have taken out key cover on top of their car insurance, which they may no longer need. Insurers should see whether these extras could be removed and, if so, take them off and reduce premiums accordingly.
If these assessments result in a lower monthly premium, your future monthly payments will be reduced if you pay in instalments, or if you've already paid upfront, you'll get a partial refund.
Any fees for customers who want to adjust or cancel their policies should be waived.
What about payment holidays?
If a customer is still struggling to make payments even after premiums are lowered, firms are expected to grant payment holidays of between one and three months (though they can offer longer deferrals if they choose to and it's in the customer's interest to do so). Any interest will still accrue during this period.
If the FCA's proposals come into force as expected, customers will be able to request payment deferrals until 31 October 2020 (meaning the holiday itself could last beyond this) – though if you've already been given a coronavirus-related payment holiday, you won't be able to apply for a second or extended deferral.
Who's eligible for a payment holiday?
As with similar payment holidays brought in for other financial products, only customers in financial difficulties as a result of the pandemic are eligible.

Insurers aren't expected to investigate why you're asking for a payment holiday, though they could decide not to give you one if this would clearly be against your interests. Some may also not grant payment holidays if you're coming to the end of your insurance year, and granting such a holiday would keep you tied in past the end of your insurance renewal date.

If a payment holiday wouldn't be in your best interests – or if you're already struggling financially for unrelated reasons or are still struggling after your coronavirus payment holiday is over – you could be offered other forms of 'forbearance' (ie, tolerance and help) under existing rules. These could include accepting reduced payments, waiving late fees or letting you change your repayment date free of charge.
Should I take a payment holiday?
If you're struggling to pay bills due to the coronavirus pandemic, a payment holiday can be a good financial break and stop you missing payments without an agreement. But that doesn't mean it's without consequences – for example:
It could affect future credit applications. While the payment holiday won't be directly recorded on your credit file, lenders could still be able to see you've taken one through methods such as Open Banking, and use this information when assessing your application.

While this information might not be used by every lender – and it's not clear how much of an impact it would have on your application if it is used – it's worth bearing in mind if you have a major credit application such as a mortgage coming up.


Interest may still accrue – and you'll need to check how you're expected to repay at the end of the holiday. Firms are still allowed to charge interest during payment holidays, if this applies to your contract.

And it's also worth speaking to the firm to discuss how you'd be expected to repay once your holiday ends.
Different options could include making a lump sum payment at the end of the holiday to cover your missed payments (if you can afford this), making higher repayments for the rest of the term, or extending your credit agreement.

The FCA says firms have flexibility when it comes to resuming repayments, and should try to reach a solution that's in the customer's interests.
For all the latest deals, guides and loopholes simply sign up today – it's spam-free!
Join the MSE Forum discussion