Travel insurers lead coronavirus-related complaints made to Financial Ombudsman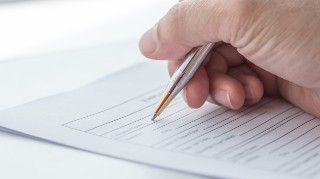 The Financial Ombudsman Service has received about 3,500 coronavirus-related complaints so far this year – and issues with travel insurance providers were the most common.
Almost a quarter of coronavirus-related complaints received by the ombudsman were about travel insurance firms, as global travel disruption has led to widespread cancellations and many have struggled to get refunds from holiday providers.
And a fifth were related to business interruption insurance, with some small and medium-sized enterprises saying they weren't covered by their policies to make a claim during the coronavirus lockdown.
The Financial Ombudsman Service (FOS) says it's already received more complaints from small businesses in 2020 than it received for the whole of 2019, largely driven by complaints about business interruption insurance as well as difficulties with coronavirus-related support schemes.
The FOS has also published its general complaints data for the first quarter of 2020, showing an overall drop in complaints and referrals – though PPI is still the most complained-about product, a year on from the PPI claims deadline.
Caroline Wayman, the chief ombudsman and chief executive of the FOS, has said that while many financial businesses have adapted well during the pandemic, some must still "do more to ensure they are treating their customers fairly".
See our Financial Ombudsman guide for more info on your financial rights and how to make a complaint. And see our Coronavirus Travel Rights guide for info on travel insurance, cancelled holidays and more.
What is the Financial Ombudsman Service?
The FOS is an independent body which settles disputes between financial firms and their customers in a range of areas, including bank accounts, credit cards and insurance.
Consumers can escalate their issues to the ombudsman if they haven't received a satisfactory response from a firm. If the ombudsman decides in a consumer's favour, it can order the firm to pay compensation.
See our Financial Ombudsman guide for more info on your financial rights and how to make a complaint.
What do the complaints show?
23% of the coronavirus-related complaints made to the ombudsman were about travel insurance providers, and the FOS says that most were about how insurers have handled claims for cancelled holidays.
Complaints about wedding insurance providers also rose, with some people unhappy with how their insurance claims were dealt with when they had to postpone or cancel their weddings as a result of the pandemic.
There was also an increase in complaints related to Section 75 claims, as consumers looked to use this to get refunds for cancelled holidays, sports fixtures and concerts.
The FOS was also contacted by consumers about delays to processes such as pension transfers, and financial firms being slower to respond to complaints as a result of lockdown-related disruption.
At the peak of the lockdown restrictions, some people struggled to access financial services due to bank branches being closed, while some said damage-related insurance claims or mortgage applications couldn't be processed as in-person surveys and inspections were put on hold.
The FOS says it expects the type of coronavirus-related complaints it receives will change in the future. It believes insurance-related issues are likely to slow down, but people are likely to face more financial difficulties – especially as schemes such as payment holidays come to an end.
For all the latest deals, guides and loopholes simply sign up today – it's spam-free!