Ovo to pay £1.2 million after SSE Energy Services missed smart meter deadline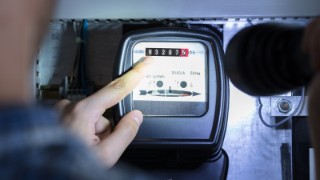 The owner of big six energy supplier SSE has agreed to pay £1.2 million to regulator Ofgem, after the firm missed its 2019 targets for installing smart meters.
Ovo Energy, which bought SSE's domestic supply business – known as SSE Energy Services – in January, will be making the payment to Ofgem's consumer redress fund, which helps vulnerable energy customers, after SSE missed its targets for both gas and electricity meters last year.
Large energy suppliers have annual targets to install gas and electricity smart meters as part of the Government's plan to offer these meters to all homes by June 2025.
To see how much you could save by switching your energy provider, do a full market comparison via our free Cheap Energy Club.
What went wrong?
Under the Government's smart meter roll-out scheme, energy suppliers must take 'reasonable' steps to install smart meters in all homes and small businesses by June 2021, after it pushed back the original deadline earlier this year.
To hit this deadline, suppliers are set individual annual targets for smart meter installations, and Ofgem monitors performance against these targets.
SSE Energy Services missed its target to install gas and electricity smart meters for customers in 2019, and to avoid formal enforcement action, its new owner Ovo has agreed to pay £1.2 million to Ofgem's voluntary consumer redress fund.
The fund, which is administered by the Energy Saving Trust, goes towards supporting customers in vulnerable situations, and the development of innovative energy products and services.
SSE made a previous payment of £700,000 to the redress fund in April last year after it fell short of its target for installing gas smart meters in 2018.
What does Ofgem say?
The regulator said that due to the voluntary payment of £1.2 million to its consumer redress fund, it has decided not to take formal enforcement action against SSE or Ovo.
It added that it is closely monitoring suppliers' approaches to the roll-out of smart meters and will use its discretion to hold suppliers to account if they don't meet their obligations.

What does Ovo Energy say?
SSE Energy Services managing director Tony Keeling said: "Today's news relates to the reporting year of 2019, predating Ovo Energy's ownership of SSE Energy Services, which it acquired in 2020.
"Since Ovo's acquisition of SSE Energy Services, we have significantly improved our smart meter roll-out programme, to ensure that we can install smart meters in more homes across the UK – a crucial part of our Plan Zero strategy and the transition to net zero.
"Ovo Energy has consistently met and exceeded all of its smart meter targets, with over half of its customers currently benefiting from the technology."
For all the latest deals, guides and loopholes simply sign up today – it's spam-free!