Furlough scheme and mortgage holidays extended as England braces for new lockdown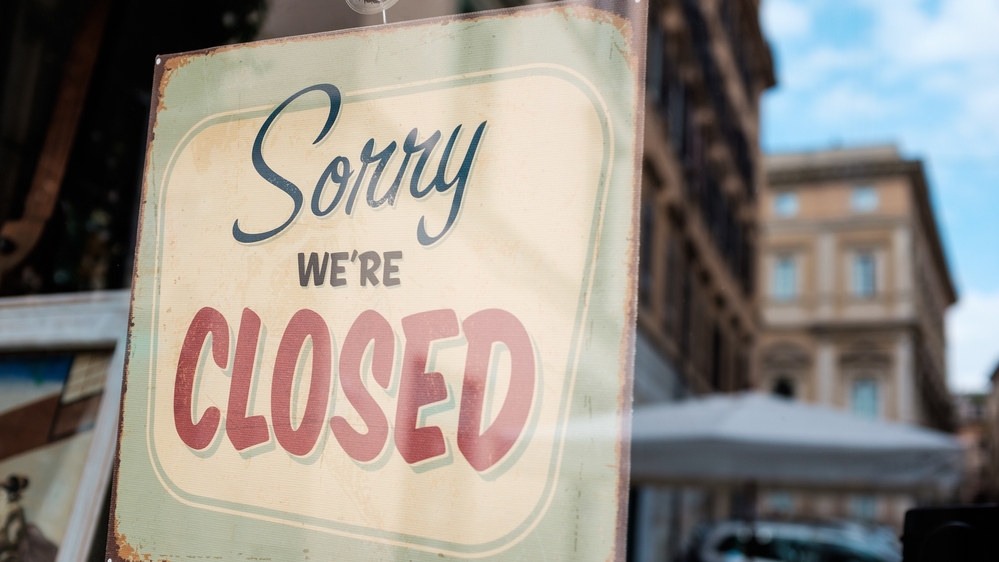 The furlough scheme will now run until December and mortgage payment holidays will be extended, the Government said today, as it announced a second national lockdown in England to tackle a surge in coronavirus cases.
The new restrictions will mean that in England pubs, restaurants, non-essential shops and gyms will all have to close for four weeks from Thursday (5 November), while holidays in the UK and abroad will not be allowed.
This story broke on Saturday evening - we've some details of what's happening below, but we'll be continuing to chase answers and will have full info and analysis in this week's email. For all our guides on the financial fall-out of the pandemic, see our Coronavirus Help section.
For all the latest deals, guides and loopholes simply sign up today - it's spam free!
Furlough has been extended for a further month

The furlough scheme - officially known as the Coronavirus Job Retention Scheme - had been due to end today (31 October). But the Prime Minister announced that it will keep running until December - and the new Job Support Scheme, which had been scheduled to start on Sunday 1 November, has been postponed until the furlough scheme ends.
We don't yet have full details on the extension of the furlough scheme, but here's what we know so far:
The furlough scheme will now run 'until December'. The Treasury hasn't given a precise end date, though the Chancellor Rishi Sunak tweeted that it would run "another month".
Employees on furlough will continue to get 80% of their salary, up to £2,500/mth. This 80% will be paid by the state, which mirrors the state's contribution in August - employers won't need to contribute to your wages for the time you spend furloughed and need only cover pension and national insurance contributions.


Employers across the UK can use the scheme - even if they haven't before. So those in Wales, Scotland and Northern Ireland should also be able to apply, even though they are subject to different lockdown rules than those announced for England today. It's open to small or large employers, and those which are charitable or not-for-profit - and crucially your employer doesn't previously need to have used the furlough scheme.


You DON'T need to have been furloughed before to take part. However you do need to have been on your employer's PAYE payroll on 30 October to be eligible. (To be precise, your employer must have made a Real Time Information payroll submission on your behalf on or before 30 October).
You WILL be able to work part-time while on furlough, as now. Your employer can either put you on furlough full time, or you'll be able to work part-time and be furloughed for the hours you don't work. Presumably your employer will have to cover your wages at the normal rate for any hours you do work – we are checking this with the Treasury.
Employees on all types of contract can take part. We're assuming this means that eligiblity will be the same as furlough, so those on zero hours contracts and fixed-term contracts, as well as agency workers, will be included - though again, we're checking the details with the Treasury.
For all the latest deals, guides and loopholes simply sign up today - it's spam free!
Mortgage payment holidays are set to be extended
The Government's also announced that mortgage payment holidays will no longer end today.
We don't yet have full details of how they will be extended, but the financial regulator the Financial Conduct Authority has said it plans to propose updates to its guidance on this on Monday (2 November). Here's what we know so far about the new proposals, which are designed to help those who have been financially affected by coronavirus:
Borrowers who've not yet had a payment holiday will be able to request one. This could last up to six months.


Borrowers who've already started a payment holiday will be able to extend it. This would be up to a maximum of six months.


New and extended mortgage holidays WON'T show up on your credit report. So if you've not had one yet and apply in November, or if you've had one for less than six months and extend it, it won't show up as a missed payment. (Remember though, even if it's not on your credit file, lenders can still find out about the payment holiday in other ways, and can use that information to help their decision when you next apply for credit.)


You SHOULDN'T contact your lender about this yet. The FCA says lenders will provide info "soon" on what this means for customers and how to apply.


Borrowers who've already had a six-month payment holiday and still need help will be offered 'tailored support'. You'll be asked to speak to your lender to discuss this.
See our Coronavirus Finance & Bills Help guide for full info on how mortgage holidays work, and the pros and cons of applying for one. We'll update it with more info when the FCA releases it on Monday.
Strict new travel restrictions apply to those in England
As part of the new national lockdown in England, there will be strict new travel restrictions from Thursday 5 November until Wednesday 2 December.
If you live in England, overnight stays and holidays away from your home will not be allowed during that period - including holidays in the UK and abroad. This includes staying in a second home, if you own one, or staying with anyone you do not live with or are in a support bubble with.
For more help on the travel rules and your refund and cancellation rights, see our Coronavirus Travel Rights guide.
What we don't yet know but are checking...
While there's clearly big news on furlough and payment holidays, there's lots we still don't know but are checking. We'll have full info and analysis in this week's email - here are some of the things we're looking at:
What additional support will there be for the self-employed? The Treasury hasn't announced any change to the support on offer for the self-employed - though it has now said there will be an announcement later this week. For full details of what's currently available, see our Coronavirus Self-Employed Help guide.


Will universal credit still be cut for many self-employed people next week? There was also no announcement about the planned return of the universal credit "minimum income floor" on 13 November, which could mean a big cut in universal credit for many self-employed people. We're checking if any further announcement is planned and will update this story when we hear back.


Will there be any further support for renters? There was no announcement today of any new help for renters, but we're checking what if any additional support may be offered and will update this story when we hear back.


Will MOTs be extended again? There's been no announcement on this but again we're checking.
Get Our Free Money Tips Email!
For all the latest deals, guides and loopholes - join the 12m who get it. Don't miss out
Join the MSE Forum Discussion
Have your say
This is an open discussion and the comments do not represent the views of MSE. We want everyone to enjoy using our site but spam, bullying and offensive comments will not be tolerated. Posts may be deleted and repeat offenders blocked at our discretion. Please contact fbteam@moneysavingexpert.com if you wish to report any comments.