Royal Mail launches 72p parcel pick-up service – how it works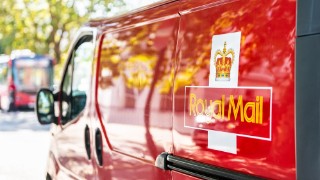 Consumers can now send packages through Royal Mail without leaving the house, as the firm launches a new collection service meaning parcels can be picked up from people's homes at a cost of 72p each.
Royal Mail will now pick up people's parcels as well as delivering them as part of its new 'Parcel Collect' service.
Customers will be able to get up to five packages collected from their door or nominated safe place every day apart from Sundays. The service generally costs 72p per parcel plus postage costs, while prepaid return packages can also be collected for 60p per item.
Use the web to cut courier costs using our Cheap Parcel Delivery guide.
How does the service work?
The service is available from Monday to Saturday, and can be booked up to five days in advance and up to 11.59pm the day before collection on the Royal Mail website.
You can have up to five parcels collected per day and they can weigh up to 20kg. They must measure a maximum of 61cm x 46cm x 46cm.
To use the service:
If you haven't paid for postage for the item already, then you need to first pay for postage on the Royal Mail website. You will then be led to the Parcel Collect section of the website.


If you've already paid for postage for the item previously, you can go straight to setting up the collection.
At the end of the process, you'll have to print out a label which is fixed to the package (the Royal Mail staff that collect the items won't be able to do this for you). When the item gets collected, you'll receive an email notification that acts as proof of postage.
For all the latest deals, guides and loopholes simply sign up today – it's spam-free!