Martin Lewis urges Sainsbury's to move its Nectar 'double-up' online during lockdown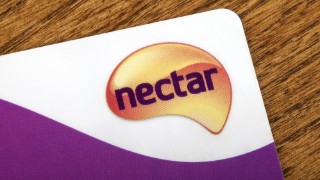 Sainsbury's must urgently rethink its Nectar 'double-up' promotion so that it doesn't force customers to go to stores unnecessarily while England is in lockdown and there are tight restrictions elsewhere in the UK, MSE founder Martin Lewis said today.
Update Tue 10 Nov: 'Clinically extremely vulnerable' shoppers who have already redeemed points to use in Nectar's 'double-up' event will now be able to swap them for double points to use at any time. See our MSE News story for full info.
The popular 'double-up' promo allows customers to double their Nectar points to spend in Sainsbury's in certain categories such as clothing, homeware and electricals. Last week shoppers were able to swap points for vouchers, and they will be able to spend the vouchers in larger Sainsbury's stores between 11 and 17 November - but crucially the vouchers CAN'T be spent online.
As the key spending period will come during the middle of England's coronavirus lockdown, Martin is urging Sainsbury's to allow vouchers to be spent on the web as well as in store.
After we first published this story on Friday morning, Sainsbury's told us it will be continuing the promotion, though customers who have already redeemed their points for vouchers and are now required to shield can contact its customer services team, which will refund their points.
See our Loyalty Points Boosting guide for more on how the Nectar scheme works, plus info on the Tesco Clubcard and Boots Advantage schemes.

'Sainsbury's really shouldn't need to be told this'

MoneySavingExpert.com founder Martin Lewis said: "Sainsbury's urgently needs to rethink its double-up scheme. While its supermarkets are open, to only allow redemptions in store, and only for a week right in the midst of lockdown for most of the population, is perverse.
"It really shouldn't need to be told this. Many people wait and hold on to their Nectar points to use them in the pre-Christmas period double-up. To force them to go to a store now, rather than spend in ease and safety via the web, is simply putting people's health at risk for no reason."

How does the 'double-up' work?
The Nectar 'double-up' promo lets you double the value of your points on selected items including toys, Christmas decorations, electricals and cosmetics. You can spend up to £100-worth of double-up vouchers in any of the 11 selected categories.

While the window for swapping points for double-up vouchers via Nectar.com has now closed, from Wednesday 11 November until Tuesday 17 November you'll be able to do it via the Nectar app. Double-up vouchers can then be spent in store between 11 and 17 November.
See full details in our Nectar 'double-up' news story.
What does Sainsbury's say?
We've asked Sainsbury's several times this week if it'll be changing its 'double-up' event as a result of the coronavirus lockdown being announced.
It told us on late on Thursday that there was no change to the promotion and that vouchers would need to be redeemed in store.
However, in a new statement issued after we published this story on Friday, a spokesperson said: "We have reviewed our double-up promotion in light of the latest restrictions. Many of our customers have told us they are relying on the savings it will give them and so after careful consideration we will continue to offer it.
"We understand that some of our customers may not be able to redeem their vouchers in the way they would have liked to this year and we're sorry for the disappointment this may cause. Customers who have already redeemed their points for vouchers and are now required to shield can contact our customer services team, who will refund their points."
For all the latest deals, guides and loopholes simply sign up today – it's spam-free!
Have your say
This is an open discussion and the comments do not represent the views of MSE. We want everyone to enjoy using our site but spam, bullying and offensive comments will not be tolerated. Posts may be deleted and repeat offenders blocked at our discretion. Please contact fbteam@moneysavingexpert.com if you wish to report any comments.
Update: We are aware that some users may currently be having issues seeing the comments and we're working on it.