'We made £1,000 switching bank seven times and used it to make over our garden'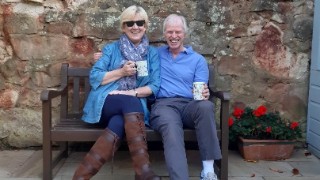 A MoneySaving couple have made £1,000 by switching banks seven times after following the tips in our weekly email – and they've used the cash to help spruce up their new garden.
Update 14 September 2021: We hope this story will give you inspiration, but note as the article is now 10 months old, the switching deals mentioned below have gone – for the latest deals, see our Best Bank Accounts guide instead.

Iain, 68, and Susan Dalglish, 63, (pictured above) from Musselburgh in East Lothian made their first account switch to TSB in 2017 and gained £125 in the process.
Since then they've made a total of £960 by switching a further five times, plus a recent seventh switch to NatWest means their total should increase to £1,085 when they get the cash for this.
The retired couple, who thanked MoneySavingExpert.com (MSE) founder Martin Lewis for sharing his top tips, have described their most recent switches as "very simple" and hope others can also take advantage.
Despite their impressive haul, Iain and Susan don't actually top our table of the biggest bank switchers. Back in 2016, we heard from a couple who'd made £1,565.
At the moment, multiple banks will give you cash if you switch, including NatWest, HSBC and RBS – see below for a round-up of these offers and check out our Top Bank Accounts with Perks guide for more information.
'Whenever a bank offered a switching perk, off we went'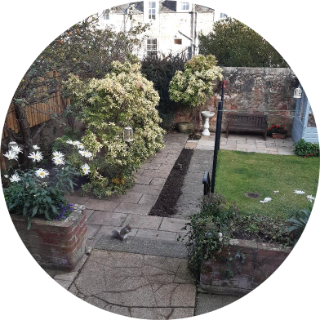 Iain says he and Susan first came across the concept of bank switching in the MSE weekly email in 2016, just after they'd both retired. The couple each have a current account, so they were both able to switch in order to maximise their perks.

Iain said: "We were looking to downsize and thought if we switched we could save any money to go towards doing up the garden of any house we moved into.
"And so we began. Whenever a bank was offering rewards to switch in the MSE email, and we had reached the minimum time limit for staying and had received the switching reward, off we went and moved on to another.
"The early switches proved more time-consuming and there was jumping through hoops, but the most recent switches have been very simple to complete – for M&S and NatWest, the process was very straightforward.
"It's a big contrast from the 1980s when I asked an RBS manager to switch my existing Bank of Scotland account to RBS. The bank manager told me I would be better contacting the Bank of Scotland and doing all the work myself on direct debits and standing orders."
When it comes to spending their bonuses Iain told us: "We saved all the bonuses and on moving house have been spending the money on our new garden [pictured above] which has been so rewarding. We would just like to say thank you to Martin Lewis and well done to his team."
We've highlighted all of the banks and the offers Iain and Susan benefitted from in the table below, but it's worth pointing out that only NatWest's perk is currently still available.
| | |
| --- | --- |
| Bank | Switching perk |
| TSB | £125 |
| Halifax | £125 |
| Co-op | £125 |
| HSBC | £150 |
| Clydesdale | £250 |
| M&S | £185 in vouchers |
| NatWest | £125 |
How to switch bank
The process for switching bank should be quick and easy, and takes just seven working days.
You'll need to open a new account with your chosen bank, then use that bank's switching process – you'll usually be asked during the application if you want to switch. If you do, the industry-wide switching service will close your old account and move your money, direct debits and standing orders across.
It'll also move payments meant to go into your old account into the new one, such as your salary, for at least the first three years.
And if you're hit with any charges due to an error in the switch, this should be refunded by the new bank.
What are the best switching deals?
Bank switching incentives change regularly, but generally there are usually a few banks offering perks.
For example, at the moment you can get £125 with NatWest, while RBS pays £100. Bear in mind you typically have to meet certain requirements to qualify, such as paying in a minimum amount each month or setting up a number of direct debits.
Here's what's currently available:
NatWest Reward offers a free £125, plus up to £3/month cashback. You can earn a free £125 if you open a NatWest Reward account and request a switch by Thursday 19 November. There's a £2 a month fee, but you can earn up to £5 – so £3/month after the fee – by logging into the mobile app and setting up two direct debits.

RBS Reward offers a free £100, plus up to £3/month cashback. The RBS Reward account gives £100 if you open an account and request a switch by Thursday 19 November. You need to pay in a one-off £1,500+ and log in to online or mobile banking by 30 December 2020. There's a £2/month fee, but you can earn up to £5 – so £3/month after the fee – by logging into the mobile app and setting up two direct debits.
Switchers can also get 15 bottles of wine worth £180 if they move to Virgin Money – please be be Drinkaware.
Always check accounts are right for your needs before switching and bear in mind other factors, such as overdraft costs, in-credit interest and customer service. See our Best Bank Accounts guide for a full round-up.
For all the latest deals, guides and loopholes simply sign up today – it's spam-free!