Households face £21 coronavirus energy price rise – which could mean new price cap jumps by over £80 in total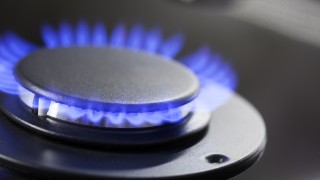 Households on standard energy tariffs face a £21 hike in their bill next year to help suppliers cover coronavirus costs. But with analysts already forecasting a steep rise in the energy price cap after lockdown ends, that means in total prices could rocket by an estimated £84 a year.
Energy regulator Ofgem has proposed a £21 increase to next year's price cap between 1 April and 30 September 2021, based on typical usage, to specifically account for coronavirus costs. During the pandemic, many households have struggled to pay bills and have therefore built up debts to their supplier.
The energy price cap is the maximum amount a customer with typical energy usage on a standard or default energy tariff can be charged each year. Energy regulator Ofgem sets the level of the price cap every six months, and it currently stands at £1,042/year – though that's not necessarily the maximum you'll pay, as this figure is based on a typical energy user and some will use more or less gas and electricity.
If you're on a standard energy tariff, even before the predicted price hike it's likely you can save £100s now by switching to a cheaper deal. Do a quick full-market comparison via our free Cheap Energy Club.
The price cap may rise further still
Ofgem's specific coronavirus proposals, including the £21 price rise, will now be consulted on until 21 December 2020. But the level of the price cap may rise further still, because the coronavirus charge will be levied on top of any separate changes to the cap, which Ofgem calculates using factors such as wholesale energy prices. These calculations are still ongoing – so the overall change to the price cap has yet to be determined.
However, the current energy price cap, which started in October, is low because of lockdown – meaning it's likely prices will rise. Expert energy analysts at Cornwall Insight were already predicting the cap could increase by £63/year and, with the coronavirus charge added on top, have said it's reasonable to expect the cap to rise by as much as £84/year for a typical energy user.
A coronavirus increase hasn't been proposed for default tariff prepayment meter customers though. Here the cap is currently £1,070/year, although again this is recalculated every six months.
You could save £100s by switching now
Switching suppliers can save you £100s, and if you're on one of these capped standard variable tariffs, you can't be charged exit fees, so you're free to switch away at any time.
We don't know yet exactly how much customers on default tariffs are likely to pay from April 2021, but if you're languishing on an expensive default tariff, the prospect of a price cap hike should be a further incentive to switch. And you can sort it now – there's no need to wait until your bills potentially go up in the spring.
You can use our Cheap Energy Club to compare the whole of the market or use our big name filter if you just want a deal from an energy supplier you know.
For all the latest deals, guides and loopholes simply sign up today – it's spam-free!
Join the MSE Forum discussion