Loveholidays to refund £18m to 44,000 holidaymakers for coronavirus cancellations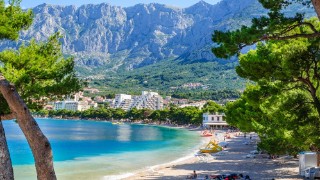 Around 44,000 Loveholidays customers whose trips were cancelled due to the coronavirus crisis are in line for refunds worth a combined £18 million after intervention from the competition watchdog.
The Competition and Markets Authority (CMA) received hundreds of complaints from people waiting to be refunded by Loveholidays, many of whom were told they'd only get their money back once Loveholidays had received cash from airlines. But legally, online travel agents need to provide refunds for cancelled trips regardless of whether they've received money back from suppliers, such as airlines.
Here at MoneySavingExpert.com, we also reported widespread issues with the online travel company over the summer, with droves of holidaymakers saying they'd been left in the dark about refunds and were struggling to contact the firm. Loveholidays even resigned from the Association of British Travel Agents (ABTA), which meant it no longer had to follow the trade body's refund rules.
But the CMA has now secured a formal commitment from the holiday firm to refund customers. In total, £18 million will be refunded to 44,000 customers as part of this commitment, although £7 million of this has already been refunded to 20,000 holidaymakers. Loveholidays says it's already refunded £205 million to 180,000 customers since March.
The firm must also regularly report its progress on providing refunds to the CMA, and the CMA warns that it will take Loveholidays to court if it doesn't repay customers by the promised deadlines. See our Coronavirus Travel Rights guide for more on what you can do if your holiday's cancelled.
When will Loveholidays refund me?
When you will get your refund depends on when your trip was cancelled – rather than when you booked or were due to travel – and on what type of booking you made. Refunds for flights, for example, will be made separately to those for hotels and transfers, so you could get two payments. "Land elements" of cancelled bookings, such as hotel accommodation, will be refunded first:
Refunds for hotels and transfers cancelled before 1 November 2020 will be paid by 31 December 2020.
Refunds for hotels and transfers cancelled between 1 November 2020 and 31 December 2020 will be paid by 31 January 2021.
Refunds for hotels and transfers cancelled from 1 January 2021 onwards must be paid within 14 days of cancellation.
Refunds for flight bookings may take longer:
Refunds for flights cancelled before 24 August 2020 will be paid by 28 February 2021.
Refunds for flights cancelled between 24 August 2020 and 31 October 2020 will be paid by 31 March 2021.
Refunds for flights cancelled between 1 November 2020 and 31 March 2021 will be paid by 30 April 2021.
Refunds for flights cancelled from 1 April 2021 onwards must be paid by 31 May 2021.
What are my rights if my package holiday is cancelled?
If your package holiday is cancelled, you're entitled to a full refund under the Package Travel Regulations. This is an EU law and is separate to guidelines set by trade bodies, such as ABTA.
This applies if a package holiday contract is cancelled either by the provider itself, or by the holidaymaker if the performance of the package or the customer's journey to the package's destination would be significantly affected by circumstances, such as coronavirus.
You have the right to a full cash refund "without undue delay" and within 14 days of the contract being cancelled – though many firms have struggled to meet this deadline during the pandemic, and we've encouraged consumers to show forbearance where they can.
Vitally, if a travel company has put together a package for you – as Loveholidays does – it's responsible for paying your refund, not the airline or hotel. Under the Package Travel Regulations, the travel company must pay this refund even if it hasn't yet received its own refund from airlines or accommodation providers.
It's worth noting that overseas holidays are currently banned for people living in some areas of the UK – see our Coronavirus Travel Rights guide for more on local restrictions.
What do Loveholidays and the CMA say?
Today's outcome is part of the CMA's ongoing investigation into package travel firms. The watchdog has already warned over 100 package holiday providers that they could face enforcement action if complaints about refund delays continue. The commitment from Loveholidays also follows a similar agreement earlier this month from Lastminute.com to refund £7 million to holidaymakers whose trips were cancelled due to coronavirus.
A Loveholidays spokesperson said: "The pandemic has brought unprecedented disruption to the entire tourism sector and we appreciate the CMA's acknowledgement of the extraordinary pressures faced by package holiday companies this year. We have been working tirelessly since March to do everything we can to ensure our customers receive their money."
CMA chief executive Andrea Coscelli added: "Travel agents have a legal responsibility to make prompt refunds to customers whose holidays have been cancelled due to coronavirus. Our action today means that Loveholidays customers now have certainty over when they will receive their money back, and they will receive this without undue delay."
For all the latest deals, guides and loopholes simply sign up today – it's spam-free!
Have your say
This is an open discussion and the comments do not represent the views of MSE. We want everyone to enjoy using our site but spam, bullying and offensive comments will not be tolerated. Posts may be deleted and repeat offenders blocked at our discretion. Please contact fbteam@moneysavingexpert.com if you wish to report any comments.
Update: We are aware that some users may currently be having issues seeing the comments and we're working on it.