Martin Lewis: How changing the day you apply for car insurance may halve costs
Motorists can halve car insurance costs simply by changing the day they apply, MoneySavingExpert.com founder Martin Lewis has explained in his latest episode of The Martin Lewis Money Show on ITV. Here's what you need to know.
'The sweet spot is to apply for a quote 21 days in advance'
Here are the five key steps to follow to save on your car insurance bill:
Step 1: The perfect moment to compare is around three to four weeks before renewal - but if that's not now, check anyway. MoneySavingExpert.com's (MSE's) investigation of 50 million quotes found that between three and four weeks before renewal was the sweet spot to compare prices - the later you leave it, the more prices go up as insurers may view you as higher risk. On average, those who get quotes at the last moment pay £546 more than those who get quotes at the cheapest time.

As Martin said on the show: "This is not about your renewal price it's about the cheapest price you'll get on a comparison website on the days before you renew. If you try and get a quote 30 days before, the price is pretty high, then it drops pretty rapidly - the sweet spot is around 21 days but anything around three or four weeks [in advance is worth trying]. Then it goes up and up until we're talking about renewing at the last moment, which is nearly twice the cost.

"There is a reason. Insurance pricing is based on risk. And if you are the type of person who leaves it till the last minute, their risk charts show you're a more risky person so they'll charge you more. So play their risk odds against them and renew earlier in that sweet spot of three to four weeks."


Step 2: NEVER just auto-renew. Instead, combine comparison sites to scour hundreds of insurers in minutes. Insurers rely on people's laziness to jack up renewal prices, so comparing to find a better deal is key. And try as many comparisons as you've time for, as they don't search identical insurers, nor give identical prices. Our current order is: MoneySupermarket*, Confused.com*, Gocompare*, Compare The Market. (Why? See our comparison order explanation.)

He also explained why you should combine comparison sites instead of using just one, saying: "It's not just that different comparison sites have different insurers so if you do more than one you get more companies, also these days the regulations state that they're actually more marketplaces than comparison sites.

"They're allowed to have their own individual prices for different insurers, as long as they're not more expensive than going direct. So the same insurer may have different prices on different comparison sites, so trying more than one can really bring your price down."


Step 3: Check if Direct Line can beat your top quote. Biggie Direct Line* isn't listed on comparisons, and it can be competitive for some, so it's worth checking.


Step 4: Use these tips and counter-logical tricks to really up your savings. See if any of these work for you:
- Use trial and error to see if comprehensive is cheaper than third party.
- See if legitimately tweaking your job description cuts costs.
- Add a responsible additional driver to see if it cuts costs (even if they'll only drive the car occasionally).
- Lockdowns mean you may drive less, so don't overestimate mileage; lower mileage is often cheaper anyway.
- Once you've found your cheapest insurer, check if you can get cashback.

Martin said: "These savings sort of make no sense until you start thinking about risk. They're counter-logical and the only way to do this is trial and error."

He also mentioned another tip which falls into the above category - "if you want third party, well bizarrely check comprehensive as well, because it could be cheaper even though it's a bigger policy that covers more. Again it's down to risk, they see the fact that you've selected third party as an indication you may be a bigger risk, that puts your price up."


Step 5: If you've more than one car, see if you can save with a multicar policy. Often, multicar newbies get hot offers to suck 'em in, but that advantage can disappear at renewal, so we developed this rule of thumb - if you're currently on a multicar policy, check separate policies to see if you can save; if you're on separate, check multicar.

If your cars have different renewals, some insurers let you set up a policy at your first car's renewal, while the other car(s) stay with their existing insurer until their renewal, at which point they're combined on to one policy. For full info on all of this, see multicar insurance help.

Step 6: Always check the policy is right for you. As with any insurance, check the policy details and check that insurers are regulated by the Financial Conduct Authority before you buy. If a claim is unfairly rejected, take 'em to the free Financial Ombudsman. For further help, see our Cheap Car Insurance guide.
PS. This is about cheap car cover, but if you're struggling due to coronavirus, see what help is available - eg, you can ask the insurer to review your level of cover to see if you can cut costs.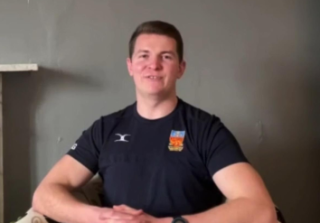 Matthew: 'I went online and saved over £450'
Appearing on the Martin Lewis Money Show (28 January), Matthew (pictured right) from Blackpool in Lancashire explained that he'd saved £450 on his car insurance by following Martin's tips. It came at a really important time, as he was on furlough during the first coronavirus lockdown last year.
Matthew said: "I was a regular viewer of the show and my mum contacted me regarding Martin's 21 day renewal tip as my car insurance was up for renewal at the end of the month.


"I went online and saved over £450, which came at a really important time as I was on furlough during the first lockdown. Huge thanks to Martin and his team for their advice and my mum for giving me the heads up."
For all the latest deals, guides and loopholes simply sign up today – it's spam-free!