EDF to take on Green Network Energy's 360,000 customers – how the new tariffs stack up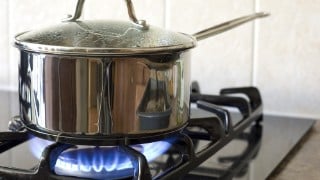 Customers of gas and electricity provider Green Network Energy – which stopped trading on 27 January – are being transferred to EDF. We now know the full details of the tariffs you'll be moved on to and we've crunched the numbers below.
Energy regulator Ofgem has appointed EDF, which has five million household and business customers across the UK, to supply Green Network Energy's 360,000 customers. The transfer is already underway, and your gas or electricity supply will continue as normal, while any credit you have will be protected.
The tariffs EDF is moving customers across to are competitive (see our analysis below). But Ofgem says it's best you don't switch away yet anyway and instead wait until EDF has confirmed the transfer is complete, and your new account has been fully set up – which usually takes a few weeks at least – to avoid any issues as the new supplier will be trying to automatically port everyone over.
Once your account is fully set up, use our free Cheap Energy Club to make sure EDF is cheapest for you.

'Green Network Energy customers have lucked out'
MoneySavingExpert.com founder Martin Lewis said: "Frankly, compared to most energy users when their provider goes bust, from analysing these tariffs Green Network Energy customers have lucked out. While we can't check every single combination of region, tariff and usage in our spot-checks, the new special EDF tariffs Green Network Energy customers are being moved to are all cheaper than the tariffs people were on. Not only that, but four of the five tariffs (excluding prepay) are also cheaper than the cheapest switchers tariff on the market, and the other one, if it was available on the open market, would still make the best buys.
"Of course, there may be some usage and regional combinations where these aren't quite as good, and we're working on adding the new EDF rate cards into Cheap Energy Club (it should be done by next week) so you can do a full comparison yourself. We'll update this guide, and email existing Cheap Energy Club members when it's ready. Yet it certainly seems unlikely that anyone would be financially much worse off. EDF has set these tariffs until September, but after that we don't know where it'll move, so that's the real time to put in your diary to check."
What tariff will EDF put me on and is it any good?
As you are now being supplied by EDF, the tariff you had with Green Network Energy has ended. EDF has told us it is placing customers on one of six new tariffs (five standard direct debit tariffs, one prepay). Which one you'll be on depends on the rates you were paying with Green Network Energy, but EDF says it "guarantees all customers will see a price decrease versus your current tariff until 30 September 2021".
TARIFF
COST/YR (1)
Energy price cap

£1,042
EDF Welcome GNE Variable V1
£949
Market's cheapest deal

£923
EDF Welcome GNE Variable V2
£883

EDF Welcome GNE Variable V3

£871

EDF Welcome GNE Variable V4
£849

EDF Welcome GNE Variable V5

£797

Based on typical dual-fuel use for direct debit tariffs. (1) Including £25 MSE dual-fuel cashback (where paid).
Green Network Energy customers were spread out across more than 100 different tariffs, so while we couldn't check them all, we did do a spot-check on a handful, and the new EDF tariffs were cheaper each time (even for those on three special MSE Blagged tariffs).
As the table above shows, only one of the five new direct debit EDF tariffs is more expensive than the cheapest on the market. You'll find out exactly which tariff you're on in the coming weeks. Once EDF sets you up with a new account, it will send you a welcome pack with your new tariff name and rates.
While all the new EDF tariffs are variable, it says they'll be no changes to the rates on any of these tariffs until the end of September – even if your fixed rate was due to end before this. The new EDF tariffs won't have exit fees, so if the deal doesn't turn out to be as good as it seems or prices across the rest of the market drop below what you're paying on EDF, you can switch penalty-free.
I was on a prepay tariff with Green Network Energy – what should I do?
If you were on prepay with Green Network Energy, you'll be moved on to a new tariff called 'Welcome GNE Variable Prepay'.
Compared to your previous Green Network Energy tariff, the new EDF prepay deal is on average £12/yr cheaper, at £1,042/yr on typical use. However, you could save more by switching, as the cheapest prepay deal is currently £985/yr including Cheap Energy Club cashback from Bulb.
How do I do a comparison to check whether the tariff is any good?

There's no immediate rush to do a comparison, as we've crunched the numbers after seeing the rate cards and the vast majority on standard direct debit tariffs shouldn't be out of pocket with the switchover to EDF. But if you do want to check for yourself – or if you're on prepay and looking to switch – the new tariffs will be available on comparison sites soon. Once we have them in our Cheap Energy Club, we'll update this news story and, if you're part of the club, email you to let you know you can now do an accurate full market comparison.
I was in credit/debit with Green Network Energy – will I get it back?
EDF will honour all credit balances. You can continue to use this to offset future energy use, or request a refund.
Ofgem says if you owed Green Network Energy money, you should wait to hear from Green Network Energy's administrators or from EDF. You'll need to repay any debt on your account that you've accrued up to Sunday 31 January to Green Network Energy, its administrator or to EDF.
What if I'd already started to switch to/away from Green Network Energy?
If you were in the process of switching away from Green Network Energy at the point it stopped trading, the switch should continue as normal – there's nothing you need to do.
Similarly, if you were in the process of switching to Green Network Energy, you'll be moved over to one of EDF's new tariffs. Once that completes, assuming we have all the details over from EDF, you can do a Cheap Energy Club comparison to find a new cheap deal.
What if I've already cancelled my direct debit with Green Network Energy?
If you did, EDF will be in touch to reinstate it over the next few weeks.
If you haven't cancelled your direct debit with Green Network Energy, it should be moved over when you are fully transferred to EDF.
Will I still get my Warm Home Discount payment?
Yes, EDF says it will pay all outstanding rebates to Green Network Energy's 12,000 eligible customers.
If you get Warm Home Discount payments automatically each year, you should be paid this by March as normal. If you've applied for it, EDF says it will honour the payment provided you've received confirmation that your application was successful.
If you need any further support, there's a comprehensive set of FAQs on the EDF and Ofgem websites.
For all the latest deals, guides and loopholes simply sign up today – it's spam-free!