Tesco customers furious as fuel station payments taken months late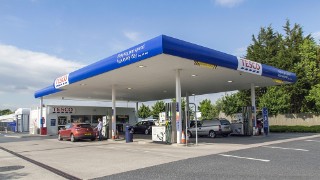 Furious Tesco shoppers have complained after card payments made at some of the retailer's petrol stations were taken months after they were made. Some say they now don't have the cash to cover payments, although Tesco promises to refund any bank charges incurred if you do go into the red.
The supermarket says a "technical issue" meant certain payments made on both debit and credit cards during October, November and December 2020 at a "small number" of Tesco filling stations weren't taken at the time, and in some cases have been debited two to three months down the line.
It's not the first time this has happened at Tesco. In 2018, we reported how Tesco had also taken card payments months after customers had shopped. See our Cheap Petrol & Diesel guide to cut prices and improve fuel efficiency.
Who's affected?
As outlined above, this problem affects some people who made any type of purchase - either at the pump or the kiosk - at certain forecourts on certain dates between October and December 2020. The issue has since been fixed.
Tesco wouldn't tell us how many people are affected but we've seen more than a dozen complaints about the problem since mid-December. It also wouldn't tell us which petrol stations are impacted, although some of the petrol stations customers say they visited include one in Lincoln, Lincolnshire and another in Irvine, North Ayrshire, so it doesn't appear to be confined to a particular area of the UK.
The supermarket adds that it has contacted affected customers and told them when payment will be taken. It says all payments should now have been debited, although there may be a delay depending on your card provider.
'I don't have the money in the bank'
One MoneySavingExpert.com reader emailed us over the last weekend to say: "I was charged £30 for petrol yesterday by Tesco for which I had bought on 26 October. All other payments to Tesco since seem to be fine so far."
Here's a sample of some of the other complaints we've seen on social media, including people who say they haven't budgeted for this unexpected payment.
I've been affected - what should I do?
Here are the key need to knows if you're affected:
Tesco says all affected customers have now been told when payments will be taken. But if in doubt, check your statements.


If you've yet to pay, set aside cash if you can. If you can't find the money, check your bank's coronavirus policy as some have put temporary help in place due to the crisis. A few banks still offer up-to-£500 interest free overdrafts for three months. Just bear in mind if you apply for an overdraft or to increase it this will be recorded on your credit report. For full information see our Coronavirus Finance and Bills Help guide.


If you've already paid and were charged fees as a result, Tesco will refund them. Contact Tesco's customer services team on 0800 505 555. You will need to provide evidence of the charge, such as a letter from your bank or a bank statement.


If you've already paid and were charged fees, your credit file may also have been hit – but you can correct it. You can view your credit file to check for free via the free MSE Credit Club. Marks can take two to eight weeks to appear though, so you may need to keep checking over the coming weeks. If you do end up with a mark you may be able to get it removed - see our Boost Your Credit Score guide for full help.
'It's unacceptable to hit people with charges months later'
Generally, most card payments are taken from your account within seven days but it can take longer. For example, Nationwide says most payments made using its cards will show up within seven days, but sometimes they can take up to 120 days.
Helen Knapman, assistant editor - news and investigations - at MoneySavingExpert.com, said: "It's unacceptable of Tesco to hit people with payments months down the line.
"If you're operating on a tight budget and you're suddenly hit with an unexpected bill it can be a disaster financially, and there's a real risk some shoppers will have racked up bank charges as a result. If you've been charged by your bank, make sure you claim the money back from Tesco."
What does Tesco say?
A Tesco spokesperson said: "We appreciate this may be inconvenient for some customers and we are very sorry to anyone affected by this."
For all the latest deals, guides and loopholes simply sign up today - it's spam free!
Have your say
This is an open discussion and the comments do not represent the views of MSE. We want everyone to enjoy using our site but spam, bullying and offensive comments will not be tolerated. Posts may be deleted and repeat offenders blocked at our discretion. Please contact fbteam@moneysavingexpert.com if you wish to report any comments.