Guarantor loan complaints overtake PPI for the first time in over a decade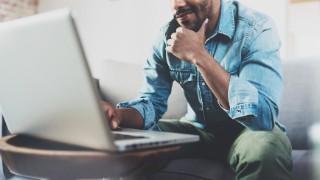 Guarantor loans have overtaken Payment Protection Insurance (PPI) as the most complained about product that the Financial Ombudsman Service adjudicates on. It's the first time in more than a decade that PPI is not the most complained about financial product.
More than 10,000 complaints about guarantor loans were received between October and December 2020 by the Financial Ombudsman Service. This compares to just over 300 complaints in the same period a year earlier, new quarterly data from the independent complaints arbitrator shows.
In contrast, the Ombudsman received 6,679 PPI complaints over the last three months of 2020, compared with over 41,500 complaints in the same period a year earlier. The last time PPI was not the most complained about product was in the third quarter of 2007, when credit cards attracted the majority of gripes.
PPI is the biggest mis-selling scandal that the Ombudsman service has ever seen. The deadline for complaining about PPI to the companies that sold it - namely banks - was in August 2019, although if customers were not happy with the response they could still take their complaint to the Ombudsman after this date. See our PPI: Can I still reclaim? guide for full info.
You can reclaim mis-sold guarantor loans for free
But while it's no longer straightforward to reclaim mis-sold PPI, you can still complain for free if you believe you've been mis-sold a guarantor loan. With a guarantor loan, someone else, often a family member, promises to pay off the debt if the borrower is unable to. However, lenders have been found to have dished out loans without properly checking if borrowers could afford to repay them.
If you have a guarantor loan that you're struggling to repay or your lender offered you the loan without checking your finances properly or were you asked to be a guarantor without getting all the facts, you may be able to reclaim £1,000s.
Making a complaint about a mis-sold guarantor loan is easy – and it's totally free. Plus, BOTH a guarantor and a borrower can make complaints. You can read our Reclaim Mis-sold Guarantor Loans for Free guide for full information.
Here's how to complain to the Financial Ombudsman Service
If you have a problem with a financial company that the firm won't resolve, you can complain to the Financial Ombudsman Service. It can order firms to pay compensation – and the service costs nothing to use. Read full information on in our Financial Ombudsman – your rights guide.
For all the latest deals, guides and loopholes simply sign up today – it's spam-free!