Ratesetter investors furious as 'technical issue' delays withdrawals after account closures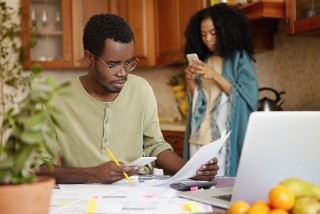 Thousands of Ratesetter investors have been left waiting to get their cash back from closed accounts after a 'technical issue' delayed withdrawals made over the Bank Holiday weekend and on Tuesday. The peer-to-peer lender says it's now fixed the problem though, and says payments should arrive in customers' accounts by the end of Thursday (8 April).
Update 13 Apr: We've received emails from some MoneySavers saying that by the end of Monday (12 April) they still hadn't received their money from Ratesetter as promised.

When we put this to Ratesetter, it told us delayed withdrawals from the Bank Holiday weekend were processed as planned. But in general, payments could be held up if:
Bank account details for an investor were incorrect.
A customer had withdrawn funds for the first time.
Ratesetter says in both scenarios withdrawals mostly arrive the next working day but in the first scenario this depends on the investor providing the correct info, while in the latter case it can take up to five working days. Your bank may also conduct payment security checks that could delay withdrawals.
If you're wondering where your cash is, contact Ratesetter on 0203142 6226 or email invest@ratesetter.com. For official complaints, see Ratesetter's website for further info. It's also worth contacting your bank to see if it can help or explain the delay.

If you continue to have difficulties, you can also let us know at news@moneysavingexpert.com.
The problems come as Ratesetter shut all 45,000 of its existing investor accounts last Friday (2 April), after it was bought by Metro Bank. Any savings were automatically placed into a holding account with a third party bank between 2 and 7 April - customers were then told they could withdraw the cash penalty-free or, if they had an ISA, transfer the money to a new provider. But a technical problem has seen withdrawals delayed.
Ratesetter told MoneySavingExpert withdrawal requests normally reach customers' bank accounts by 6pm the next working day. But some Ratesetter investors who requested cash over the Bank Holiday weekend - between Friday 2 April and Monday 5 April - and on Tuesday 6 April still hadn't had their money back on Thursday morning. ISA transfers are not affected though.
For more on how peer-to-peer lending works, the risks involved and a rundown of the top firms, see our Peer-to-peer lending guide.
'It's appalling that we still don't have our cash'
Ratesetter told MoneySavingExpert.com that 19,000 withdrawal requests have been impacted by the delay. Here are just a few of the complaints we've seen on Twitter:
Ratesetter says payments should come through on Thursday
If you've tried to withdraw money and it's not come through yet, Ratesetter's told us it expects the problem to be resolved and payments to come through imminently - and by the end of Thursday 8 April at the latest. If that doesn't happen and you're still left waiting, let us know at news@moneysavingexpert.com.
Once cash is moved into a holding account it stops earning interest, so if you've been left waiting several days to get your money you could have lost out on interest in the meantime. When we asked Ratesetter if customers will be compensated for lost interest or inconvenience, it would only tell us that its priority is to return money as soon as possible.
If you had money in a Ratesetter investor account and have yet to withdraw it, Ratesetter says there's no deadline to do so - your cash will sit in the third-party holding account for the time being. As it won't be earning any interest there though, it's best to take the money out ASAP.
A Ratesetter spokesperson said: "We apologise to our investors for the delay caused by this issue with our payments processing provider, but we are very pleased to say that the problem has now been fixed and the money is being processed."
Peer-to-peer firms act at financial matchmakers - but it's not without risk
Peer-to-peer lending firms, such as Ratesetter, act as financial matchmakers, meaning investors can put in cash to be lent out to individuals and businesses. Investors can sometimes get higher returns than they would with savings accounts, but they have to take a risk with their cash – we've always warned that peer-to-peer investing doesn't come with safety guarantees as savings do. See our Peer-to-Peer Lending guide for more info.
Crucially, the peer-to-peer model is also a newish sector with many lenders that weren't around in the 2008 recession, so the sector as a whole hasn't previously been tested by a financial crisis.
The impact of the coronavirus pandemic had already seen Ratesetter cut the interest investors earn – it halved the interest it paid investors in May 2020, with the other half going into a 'provision fund' intended to protect investors from losses. Interest rates only returned to normal on 28 January 2021, shortly before Ratesetter announced it was shutting all investor accounts after being bought by Metro Bank.
For all the latest deals, guides and loopholes simply sign up today – it's spam-free!
Join the MSE Forum discussion