Amazon to stop accepting Visa credit cards by January 2022 – but there's a trick for some shoppers to get a free £10 or £20 credit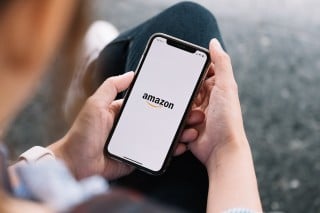 Amazon shoppers will no longer be able to make purchases using Visa credit cards from 19 January 2022, the retail giant has said. However, those with a Visa credit card set as their default payment or those who only have a Visa credit card in their Amazon wallet can get a free £10 or £20 account credit if they update their details now.
Amazon will no longer accept Visa credit cards from 19 January so you'll need to use a different card
If you've got a Visa credit card linked to your Amazon account you'll need to change it – and there's more info below on how some can bag a free £10 or £20 credit by doing so.
Want a new non-Visa credit card? Used for everyday shopping, top reward credit cards give you Section 75 purchase protection AND rewards on your spending. Just ensure you pay the card off IN FULL every month to avoid interest.
Those with a subscription taken out via Amazon, such as Audible, BritBox, Hayu or Prime, will also need to update the payment method on those if they use a Visa credit card. If you don't update your details before 19 January you'll be given a grace period to do so after this date before your subscription is cancelled – check your terms and conditions as these grace periods will vary.

If you're paying for an item in instalments, you'll continue to be able to use your Visa credit card until you've repaid in full – so long as the repayment plan is set up before 19 January.
Amazon will continue to accept Visa debit cards and non-Visa credit cards, including American Express, Mastercard and Eurocard. Amazon's own-branded credit cards – the Amazon Platinum Mastercard and Amazon Classic Mastercard – are also unaffected. In addition, you can continue to buy Amazon gift cards from third party retailers using your Visa credit card and then use the gift card to make purchases online.
Some affected can get a FREE £10 or £20 credit – but hurry
Some Amazon customers may be able to get a free account credit if they're affected. Here's what you need to know:
Amazon Prime customers will receive a £20 credit, non-Prime customers get £10.


There are two groups of people who can benefit: 1) those who have a Visa credit card set up as their default card and who update their preferred payment method, and 2) those who have just a Visa credit card in their Amazon wallet (and no other method of payment) who add a new card. In both cases you'll need to add a card or update your preferred payment method to a non-Visa credit card or any debit card.


It's best to update your default payment as soon as possible in case the deal is pulled. Technically, you have until 19 January to update your default card and get the freebie but it's possible Amazon has only made the move as a negotiating tactic to get Visa to lower its credit card transaction fees – see a tweet below from MoneySavingExpert.com founder Martin Lewis for more on this.

Because of this uncertainty, eligible customers should take action now. Amazon's T&Cs also state that the "promotional offer is valid for a limited time only or while supplies last" and that it "reserves the right to modify or cancel the promotion at any time".
Amazon customers with a Visa credit card on their account will be sent an email telling them to update their payment details. You need to click on the link in this email to qualify for the payment. Alternatively, you can click on Amazon's onsite banner or pop-up about the credit, or call customer services and follow the instructions. You can't simply go to the 'your payments' section of your Amazon account and update your payment method.

We previously stated that you could qualify for a credit by changing your payment details directly, HOWEVER, we have since been told by Amazon that users must follow the link in the email from Amazon, or click the link in the banner or pop-up on the app or website to get the payment.


Once you've updated your payment details, you'll receive a second email from Amazon notifying you of your account credit expiry date – this will differ depending on when you update your account. You can then add the credit to your Amazon wallet. Once the email comes through, you can log in, click 'your account', select 'top up account' and then follow the instructions.


There are some limitations on what you can spend the £10 or £20 on. You can't use it on certain subscriptions or certain digital content or products, including Alexa, Fire and Kindle products and devices. You also can't exchange it for cash. If you buy an item worth less than the credit, you can save the rest to go towards another purchase.
Amazon has confirmed that you can benefit from the free £10 or £20 credit and get a £40 gift card on top when you successfully sign up to an Amazon Platinum Mastercard and then set this as your default payment method (if the deal is still available) – see our Credit card rewards guide for more on this.
You can't benefit from the free £10 or £20 credit offer if you simply update your Amazon-linked subscription payments, for example, for Hayu or BritBox.
If you're buying from Amazon, check out our 30+ Amazon buying tricks for short-lived codes, a free delivery loophole and more.

What do Amazon and Visa say?
An Amazon spokesperson said: "The cost of accepting card payments continues to be an obstacle for businesses striving to provide the best prices for customers. These costs should be going down over time with technological advancements, but instead they continue to stay high or even rise."
A Visa spokesperson added: "We are very disappointed that Amazon is threatening to restrict consumer choice in the future... We have a long-standing relationship with Amazon, and we continue to work toward a resolution, so our cardholders can use their preferred Visa credit cards at Amazon UK without Amazon-imposed restrictions come January 2022."
Additional reporting by the Press Association.
For all the latest deals, guides and loopholes simply sign up today – it's spam-free!
MSE Forum
Join the MSE Forum discussion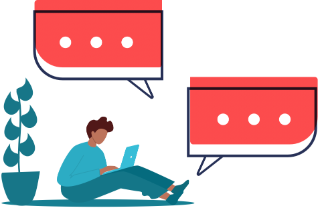 Have your say
This is an open discussion and the comments do not represent the views of MSE. We want everyone to enjoy using our site but spam, bullying and offensive comments will not be tolerated. Posts may be deleted and repeat offenders blocked at our discretion. Please contact fbteam@moneysavingexpert.com if you wish to report any comments.
Update: We are aware that some users may currently be having issues seeing the comments and we're working on it.