If you click a link with an * to go through to a provider, we may get paid. This usually only happens if you get a product from it. This is what funds our team of journalists, and keeps us free to use. Yet there are two crucial things you need to know about this.
This never impacts our editorial recommendations – if it's in, it's in there because we independently rate it best.
You'll always get as good a deal (or better) than if you went direct.
For a more detailed explanation see How MSE is financed.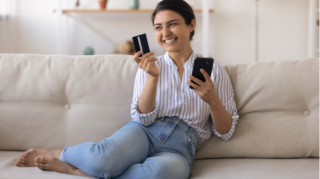 What is a Curve card and how does it work?
All you need to know about what it does (and doesn't) do for you
For all the latest deals, guides and loopholes simply sign up today – it's spam-free!
What is Curve?
The short answer – and Curve's headline offering – is a Mastercard debit card you can link to existing (non Amex) debit or credit cards. It then acts as a 'front', passing on the transaction to your linked card as a purchase.

There are three subscription tiers available for Curve. Curve Blue is the free plan, but it also offers Curve Black at £9.99 a month and Curve Metal at £14.99 a month. These give extra limits (where they exist) on spending, extra cashback and various insurances, but most of the benefits are available with the free plan, so that's what we concentrate on in this guide. But, if you're interested, you can compare the various plans on offer over at the Curve website.
What can I use Curve for?
We've reviewed Curve's features, and - where relevant - compared them to what you can get with other cards or accounts in the market. Here's what you can use it for...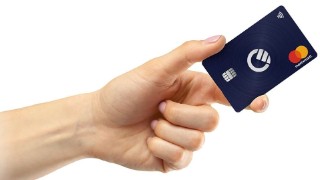 Pay on your credit card... even if the shop doesn't accept them.

As Curve is a debit Mastercard, you can use it at shops and other places which don't accept credit cards and it'll then pass the transaction on to your credit card. This is particularly useful if you've a rewards credit card that'll earn you points.




To earn rewards with existing cards – even if you need to make cash withdrawals.

If you have an existing card that rewards you for ALL spending, such as a

Sainsbury's Bank

or

Amazon Platinum

reward credit card, you can still earn these points or cashback using Curve.



Plus, you can withdraw up to £200/month cash and charge it to your card as a purchase, earning rewards for doing so – though do be careful here... Curve has told us that "cash recycling" is not permitted, and it wouldn't recommend this as a regular way of earning extra rewards.


To collect all your cards in one place... and just remember one PIN. Curve's flagship feature means you don't need to carry lots of cards around, or remember several PINs. You can use a physical Curve card you're sent in the post, or set up Curve in Apple Pay or Google Pay and pay with your phone. You can link it to as many different cards as you like, and can choose to pay with a specific card by opening the app and selecting it (or you can set a default).

Though if you pay for most things with Apple Pay or Google Pay, you likely already have most of your cards in one place and easily accessible on your phone. With Curve you'll need to go via its app, which adds in a step.


To spend overseas without paying an exchange fee. Curve offers up to £500 of fee-free spending and up to £200 of fee-free cash withdrawals Monday to Friday in over 150 foreign currencies with its free plan. However, it charges a 2% fee for each transaction above this (£2 min for cash withdrawals) and a 1.5% mark-up at weekends or bank holidays – so you'll need to time your spending accordingly.

WARNING: Beware if you already have a cheap overseas credit or debit card.

The cheapest way to spend abroad is with a specialist overseas card. Curve effectively does the same job using any underlying card, but only on up to £500 a month of spending (£200 a month in cash withdrawals). If you spend more than that you WILL be charged fees for foreign exchange, even if the underlying card you've picked is a specialist one that wouldn't normally charge you.
This is because Curve is processing the transaction and the currency conversion itself, so your debit or credit card just sees it as a transaction in pounds sterling. Therefore if you're going to spend more than £500 or withdraw more than £200 in cash, you're best off using the specialist card directly rather than via Curve.

To 'go back in time' and change the card you've used to pay. Curve lets you change the card you used for a particular purchase for up to 30 days after you've made it. This could be useful if you accidentally use the wrong card, or need to manage your credit limit.


To use with Fitbit Pay. As few UK banks support Fitbit Pay, using Curve is a handy workaround, letting you pay using your Fitbit with existing payment cards set up in the Curve app. See the Curve website for full info on connecting your Fitbit to your Curve card.


To earn (very limited) cashback. Curve's free plan offers all users 1% cashback... but only for 30 days. After that, you'll need to cough up for one of its premium plans to access it - and even then, it limits the number of retailers you can earn cashback with.

Fortunately, better alternatives are out there when it comes to earning cashback, such as Chase Bank which gives 1% cashback for twelve months.
What can't I do with Curve?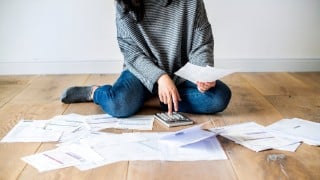 Despite all Curve has to offer, there are a few downsides to be aware of that may put you off signing up.
You can't use an American Express card with Curve. If you tend to pay for everything with an Amex card, Curve might not be that useful to you. And it's a shame, as some of the best rewards credit cards come from Amex.


You can't get Section 75 credit card protection. Normally when you buy something costing between £100 and £30,000 and pay for any of it on a credit card, you get Section 75 protection which means your card firm's jointly liable with the retailer if things go wrong (see Section 75 for full info).

Using Curve invalidates this, though Curve does cover you with its own protection up to £100,000. Though as it isn't as watertight as Section 75, if you do need to make a claim it's worth reading through the terms and conditions over at the Curve website.


Pay tax-bills fee-free. As it's a debit card, many used Curve to pay tax bills on reward credit cards to collect points. Yet, while you can still do this using Curve's 'Fronted' feature - allowing you to spread the cost, ideally on a 0% card - you'll pay a 1.5% fee to do so.

To do it fee-free you'll need Curve's premium 'Metal' plan, which costs £14.99 a month.
How do I sign up for Curve?
If you think Curve is right for you, here's how to start using it:
Download the Curve app, which is available on Android and iOS.
Sign up with your details in the app.
Once registered, you can add your existing cards to the app, and set a default card. You can add any Mastercard or Visa debit or credit card to the app, and some prepaid cards including Revolut, though not Amex cards.
You then use your Curve card for all spending, and can change the card you use for each purchase. The app gives real-time notifications, and shows all of your transactions in one place.
The main Curve card is free to get and use in the UK, and the company has told us that there are no plans to introduce fees, though this could of course change in future.
For all the latest deals, guides and loopholes simply sign up today – it's spam-free!