RAC says UK drivers collectively paid £156 million more than they should have for petrol in December - here's how you can cut fuel costs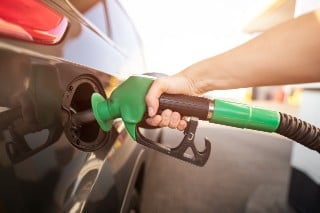 UK drivers collectively paid £156 million more than they should have for petrol in December, equating to roughly £5 million a day, according to motoring group the RAC, which has accused retailers of overcharging.
The average price motorists paid for unleaded petrol dropped last month from 147.5p a litre to 145.8p, however, figures published by the RAC claim that prices should have dropped to nearer 135p.
The RAC says that retailers typically reduce pump prices in line with wholesale prices but that this time this did not happen, with retailers keeping their profit margins higher than usual. But the Petrol Retailers Association (PRA) said that drivers had actually benefitted more than the data suggests, as prices fell towards the end of the month.
See below, as well as our Cheap Petrol and Diesel guide for info on how to cut the cost of driving.
RAC: 'December was a rotten month for drivers'
The RAC says that the price of a litre of unleaded on the wholesale market, including delivery, averaged 106p across the month of December. It said that had a 6p margin been taken, as has been usual, then drivers would have seen an average petrol pump price of around 135p after applying VAT at 20%.
RAC spokesman Simon Williams said: "December was a rotten month for drivers as they were taken advantage of by retailers who rewrote their pump price strategy, costing motorists millions of pounds as a result.
"Their resistance to cutting prices and to only pass on a fraction of the savings they were making from lower wholesale costs is nothing short of scandalous."
What does the Petrol Retailers Association say?
In response to the RAC's claims, Gordon Balmer, executive director of the PRA, said: "December's pump price data is less reliable because it is taken from fuel card transactions [a card businesses use to pay for petrol], and there have been far fewer of these transactions because of the reduction in business activity between Christmas and New Year.
"With pump prices falling towards the end of the month, car drivers travelling over the holiday period are likely to have benefited more than these figures suggest."
But there are ways to cut the price of your fuel
There are a multitude of ways you can cut costs and save money on the cost of your fuel. You can sign up to the website PetrolPrices.com which, after registering, will list the cheapest filling stations in your area.
You can also use a cashback credit card to pay for your fuel, which pay you back each time you spend on them. They are a great way to shave the cost of your fuel, but ALWAYS make sure you repay the card in full each month.
Other top tips to cut petrol costs include the following - but visit our Cheap Petrol and Diesel guide for the full info:
Make your car more fuel efficient - for example, by taking off roof racks and keeping tyres inflated.
Drive more efficiently to cut fuel use - for example, by accelerating gradually and braking naturally.
Drive less - one option is to share lifts to work with friends, for example. There are a few sites that connect people doing the same journey, such as Liftshare. Alternatively, you could consider using public transport or cycling or walking instead to save money.
For all the latest deals, guides and loopholes simply sign up today – it's spam-free!
Have your say
This is an open discussion and the comments do not represent the views of MSE. We want everyone to enjoy using our site but spam, bullying and offensive comments will not be tolerated. Posts may be deleted and repeat offenders blocked at our discretion. Please contact fbteam@moneysavingexpert.com if you wish to report any comments.
Update: We are aware that some users may currently be having issues seeing the comments and we're working on it.