Tesco's Clubcard Pay+ prepaid card gives points on spending - here's who should get it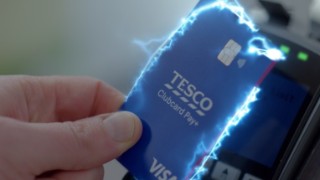 Tesco Bank's new 'Clubcard Pay+' prepaid debit card is now available to all 20 million Clubcard holders. You can double your Clubcard points for three months after taking the card out and it offers features to help you budget, but it can't be used in the same way as a full current account.
The banking arm of the supermarket giant launched the card on 18 March 2021 initially to a limited number of customers. Since then almost 45,000 cards have been taken out, and from 10 January all Tesco Clubcard holders who are UK residents and aged 18 or over can now join the scheme for free.
Below we explain how it works and who it's best for. For more Clubcard tips and tricks, see our
Loyalty Points Boosting
guide.
How does Clubcard Pay+ work?
Firstly, Clubcard Pay+ is not the same product as Tesco Bank's former current account, which is no longer available to new or existing customers. Instead, the new debit card is primarily aimed at helping customers to budget – and its features, which remain the same as when it was first trialled, are restricted accordingly.
Here are a few key need-to-knows (for a full breakdown of how it works, see our article published when Clubcard Pay+ was trialled):
You can top up using Tesco Bank's mobile app via any UK bank account and then use the card to shop in-store and online.


You can collect Clubcard points on your spending at Tesco and elsewhere. It acts just like your Clubcard, so you don't need to swipe both at Tesco. You'll get two points for every £1 spent in Tesco in the first 100 days after opening your account and then one point per £1 after, which is the same as with a regular Clubcard. You'll also collect one Clubcard point for every £8 you spend elsewhere – the same as with a Tesco Bank credit card (see below for more on this).


It comes with a 'round ups' feature and savings account, which allows unlimited withdrawals without penalty and pays 0.25% AER variable interest. When you spend, your transactions will be rounded up to the nearest pound, with the difference going into a 'Round Up' savings account (this is opened for you automatically when you sign up to Clubcard Pay+). You can also choose to opt out of this feature. You get up to £85,000 savings safety protection on the funds you hold in the Clubcard Pay+ and Round Up accounts.
It doesn't have an overdraft. In the event your balance goes below zero, you'll need to top up your account immediately – otherwise you could face your account being suspended or even closed. But you won't be charged any fees in this scenario. You also can't switch to Clubcard Pay+ using the Current Account Switching Service or pay out direct debits from it.
Can it be beaten?
All of Clubcard Pay+'s major features can be beaten by opening a new bank account or taking out a new credit card. For example:
The Round Up account's 0.25% interest rate is easily beaten. The top easy-access savings accounts currently pay up to 0.7%.

But if it's a current account and debit card you're after, it's also worth noting that this functionality isn't unique to Clubcard Pay+ as several banks also offer it to their current account customers. Bank of Scotland, Halifax and Lloyds Bank, for example, pay interest at the rate of the savings account you round up into, while you can earn 5% with Chase Bank and up to 0.93% with Monzo. See our Digital Banking guide for more.


The account's effective cashback rate can also be trounced. Clubcard Pay+ has an effective standard cashback rate of 1% at Tesco (2% for the first three months and 0.00125% on spending elsewhere). But the Amex Platinum Cashback Everyday card currently gives newbies 5% cashback for the first three months, for example. See our Credit Card Rewards guide for full details and our top picks. Just remember to only use such cards for normal spending and to pay them off IN FULL each month.

If you don't want a credit card, Chase Bank offers a debit card that pays 1% cashback on most purchases for the first year (it also has a round up feature paying 5% interest). However, like Clubcard Pay+, you can't set up direct debits on the account. See our Best Bank Accounts guide for more information.


The account pays points at the same rate as a Clubcard when shopping at Tesco. If it's specifically Clubcard points you're after though, you can earn double points in the first three months, which you can't do with a standard Clubcard. You can also accrue points elsewhere at the same rate as using a Tesco credit card. It's unusual for a prepaid card to offer these types of rewards, plus it's fee-free. See our Prepaid Cards guide for full details.
Who should get it?
Tesco's Clubcard Pay+ card is probably best for:
Those who want to keep within a budget. As it's a prepaid card with no overdraft you're only going to spend what you've transferred onto the card. This means you shouldn't overspend and you are easily able to track your spending too.


Those who want to max Clubcard points on spending but can't get/don't want a credit card. There will be a 'soft' credit file search when you apply for this account, but even if you're rejected it won't be noted on your credit report, so it won't affect your credit score in the same way applying for a credit card would.


Those who want to earn rewards but who don't want/can't get a new bank account or credit card. As above, prospective customers are only subject to a soft credit search that won't affect your credit score.
For all the latest deals, guides and loopholes simply sign up today – it's spam-free!
MSE Forum
Join the MSE Forum discussion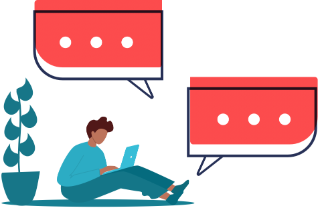 Have your say
This is an open discussion and the comments do not represent the views of MSE. We want everyone to enjoy using our site but spam, bullying and offensive comments will not be tolerated. Posts may be deleted and repeat offenders blocked at our discretion. Please contact fbteam@moneysavingexpert.com if you wish to report any comments.
Update: We are aware that some users may currently be having issues seeing the comments and we're working on it.