Got a credit note from a Covid-19 cancelled package holiday? Use it by 30 September or you lose valuable extra protection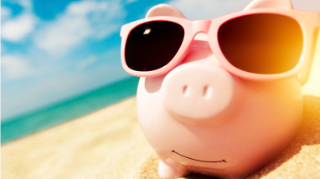 If you have an unused credit note from a package holiday that was cancelled due to the pandemic, you should redeem it or cash it in before 30 September 2022 or risk losing valuable protection if the firm that issued it goes cost.
The Civil Aviation Authority (CAA) says there is £85 million worth of unused credit notes still to be redeemed - though it couldn't tell us how many people hold these vouchers or what their average worth is.
Expiry dates on the credit notes themselves will vary depending on the issuing travel firm. But the CAA, which runs the financial protection scheme for package holidays - called the Air Travel Organiser's Licence (ATOL) - says it will no longer protect credit notes issued between 10 March 2020 and 19 December 2021, after 30 September 2022.
If you don't book a trip using the credit note or swap it for cash by this deadline (see below for more on how to do this), the credit note itself will no longer be ATOL protected. This means that if the travel company that issued the credit note goes bust after 30 September 2022, you'll become one of many people and companies owed money by the firm, and you'll have no guarantee of getting your money back.
Credit notes were initially issued by travel firms when holidays were cancelled due to the Covid-19 crisis. For more info, see our Coronavirus Travel Rights guide, which also includes help on airline issued credit notes for flight-only bookings.
How to redeem or cash in your credit note
To avoid losing this extra protection, either:
Book a new holiday before 11:59pm on 30 September 2022. You need to book before this date, but the holiday itself can usually take place afterwards. During booking, you should see a box titled "refund credit code" (or something similar). Enter your credit note details into this box and any value will be applied at the checkout.

Just remember that each travel company will have different terms and conditions in place surrounding how you redeem their credit notes. For example, some may let you use your credit note across multiple bookings, while others will only allow you to redeem the value in one transaction.

Also be aware that if you use your credit note to make a new booking, that trip will only be ATOL-protected if it would have been anyway – for example, if you book a package holiday. If you redeem the credit note on a booking that wouldn't usually be ATOL-protected, such as an accommodation-only booking, your new booking WON'T be ATOL-protected even though it's been paid for with the ATOL-protected voucher.
Request a cash refund by 11:59pm on 30 September 2022. If you won't or can't redeem the credit note on a holiday by 30 September, you can request a cash refund from your travel provider. How the credit note will be refunded varies by travel firm, so it's best to check with the company you booked with.
What does the CAA say?
Michael Budge, head of ATOL at the Civil Aviation Authority, said: "Millions of holidaymakers have missed out on travel over the past two years, with many being offered refund credit notes during the pandemic. As demand for travel continues to grow again, we want to make sure consumers are making the most of the financial protection available to them."
For all the latest deals, guides and loopholes simply sign up today – it's spam-free!
MSE Forum
Join the MSE Forum discussion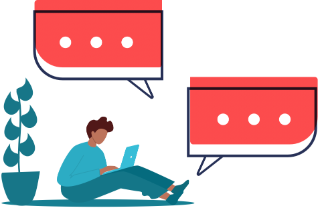 Have your say
This is an open discussion and the comments do not represent the views of MSE. We want everyone to enjoy using our site but spam, bullying and offensive comments will not be tolerated. Posts may be deleted and repeat offenders blocked at our discretion. Please contact fbteam@moneysavingexpert.com if you wish to report any comments.
Update: We are aware that some users may currently be having issues seeing the comments and we're working on it.