Funeral plan provider Safe Hands has gone into administration – what to do now if you have a prepaid plan with Safe Hands or others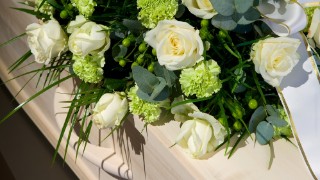 Safe Hands, a prepaid funeral plan provider, has fallen into administration leaving thousands of customers worried about what to do next and concerns growing that other companies will follow suit. Here's what it means for you, as well as a warning on other prepaid funeral plan providers.
Update: 17 June 2022: The FCA, the UK's financial regulator, has announced the list of 24 funeral plan providers it intends to authorise on 29 July. If your plan provider is not on this list, check the status of its application here and contact your provider as soon as possible for more information.
Update: 31 May 2022: The FCA has issued a warning advising people not to buy a prepaid funeral plan from:
Empathy Funeral Plans UK Limited.
Fox Milton & Co Limited, trading as Unique Funeral Plans.
If you are already a customer of either of these companies, the Financial Conduct Authority (FCA) recommends you contact the firm in question as soon as possible. More details can be found on the FCA's website.
Empathy Funeral Plans told us that while it has stopped selling new plans, it is continuing to honour existing plans for now, and is in active discussions with larger funeral plan providers to transfer these over on a longer-term basis.
We've contacted Fox Milton and Co Limited and will update this story if we get a response.

The collapse of Safe Hands comes after the Financial Conduct Authority (FCA) said it would start regulating firms that provide and arrange prepaid funeral plans from 29 July 2022. If a funeral plan provider does not meet the requirements set by the FCA, they will no longer be allowed to sell plans or carry out funerals.
See our Prepaid funeral plans guide for info on what they are and whether you should buy one.
Safe Hands customers should cancel direct debits and be wary of scam callers
Safe Hands has said that no further direct debit or standing order instalments will be collected and all contracts are considered cancelled. But customers should still cancel their direct debit or standing order with immediate effect, as any payments made now may not be refunded.
In terms of arranging a funeral and/or being refunded fees already paid, what action to take depends on whether you need to organise a funeral urgently:
If you need to organise a funeral now, contact Dignity Funerals Limited. Dignity has agreed with Safe Hands' administrator, FRP Advisory, to provide funeral care arrangements for existing Safe Hands customers who need them for the next six months.

You can contact it on 0800 640 9928. The administrator has confirmed that Safe Hands customers won't face any additional fees for this service.

Dignity are working with the administrator, the regulator and others to find a long term solution. Other funeral providers are also offering their services to Safe Hands customers but this is not via the administrator and there will be additional costs involved.


If you don't need to arrange a funeral urgently, you may need to make a claim as a creditor to Safe Hands' administrator FRP Advisory to try to get your money back. Safe Hands does not have the funds to provide refunds so it is exploring the possibility of transferring funeral plans to an alternative provider. If this isn't possible, you'll need to claim as a creditor - customers are being contacted by post with details of how to do so, though you'll only receive a partial refund.

If you paid for any part of your funeral plan by credit card, you may, however, be able to reclaim costs under Section 75 of the Consumer Credit Act 1974 instead.
If you're called by someone claiming to be from Safe Hands Plans, FRP Advisory or any other company claiming to be involved in the administration, don't give out any information, as it could be a scam. Instead, hang up and call the freephone helpline of the administrators (Monday to Friday 9am-5pm) on 0800 640 9928, or email safehands@frpadvisory.com.
The latest on funeral plan providers that are yet to be authorised
The FCA has published a list detailing which firms have withdrawn their applications to be authorised or been refused them, those yet to apply for authorisation, as well as those that are transferring their customers to other providers.
If your funeral plan is with one of these companies, get in touch with your current provider for more information. If you're thinking of buying a plan, do not do so until a firm has confirmed its authorisation status. The FCA has announced which firms it intends to authorise on 29 July. These can be found here.
Providers planning to resubmit applications are as follows - these firms are currently on the FCA website under the status 'withdrawn', so we're flagging them here:
Capital Life Funeral Planning Limited.
Farewill Funeral Plans Limited (though in the meantime, Farewill Funeral Plans has refunded all of its existing funeral plan customers).

Maplebrook Funeral Plans Limited.
If your firm isn't authorised you'll have no protection if something goes wrong
Unfortunately, you'll have no protection from the Financial Service Compensation Scheme (FSCS) if your funeral plan provider goes into administration before 29 July, or if it has its FCA application refused.
If you paid for any part of your funeral plan by credit card, you may be able to claim under Section 75 of the Consumer Credit Act 1974.
The FCA adds that it is working with funeral plan providers to ensure customers' plans are transferred to another provider before 29 July, if the company is unlikely to receive authorisation.
In the meantime, industry trade body the Funeral Planning Authority (FPA) said: "We would absolutely echo the FCA's advice to get in touch with your firm and seek assurances as to what their plans are for post 29 July 2022.
"Where they are unable to provide a clear answer we would be very wary about making further payments. However, being specific about whether it is a good idea for people to stop payments is difficult, as it will depend on what that means for any individual plan."
Thinking of taking out a prepaid funeral plan? It may be best to wait until on or after 29 July
This is because firms will be required to meet higher standards from this point once regulated by the FCA.
If you don't want to wait until then, the FCA has published information encouraging consumers to look carefully at what plans provide and whether they have any extra charges.
As a minimum, you should make sure the provider is registered with the Funeral Planning Authority, which provides non-compulsory regulation; providers that sign up have to adhere to certain rules and a code of practice. You should also check the status of a provider's application to the FCA – don't buy a plan from a provider if its status is "not applying for authorisation", "application refused" or "application withdrawn".
For all the latest deals, guides and loopholes simply sign up today – it's spam-free!
MSE Forum
Join the MSE Forum discussion
Have your say about Safe Hands and the upcoming FCA regulation of other funeral plan providers.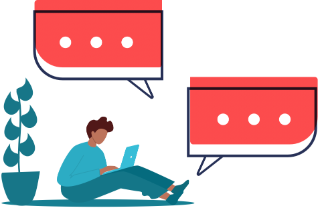 Have your say
This is an open discussion and the comments do not represent the views of MSE. We want everyone to enjoy using our site but spam, bullying and offensive comments will not be tolerated. Posts may be deleted and repeat offenders blocked at our discretion. Please contact fbteam@moneysavingexpert.com if you wish to report any comments.
Update: We are aware that some users may currently be having issues seeing the comments and we're working on it.